This stunning area in the east-central part of New Hampshire is such a lovely destination all year round. There are so many things to do in the Lakes Region, NH, no matter the season! This area is known for its collection of lakes; the four largest are Lake Winnipesaukee, Lake Winnisquam, Squam Lake, and Newfound Lake. The White Mountains to the north offer an abundance of outdoor recreation and adventures.
The list of things to do in the Lakes Region, NH, is vast; there's something for everyone! From beautiful hikes of all difficulty levels and fantastic biking and motorcycle rides to a leisurely boat trip or just catching some rays on the sandy beach—if you can dream it, you can do it on your next getaway. Our New Hampshire Bed and Breakfast is the best place to stay for those seeking a vacation with relaxing and pampering in the mix.
Located on the shores of Lake Winnisquam, with sparkling water views and elegant accommodations, Lake House at Ferry Point is a serene oasis of quiet, calm, and relaxation. Additionally, we're located within a short distance of many of the great things to do in the Lakes Region. Make our New Hampshire Bed and Breakfast your home base, and you'll have our gorgeous property, a lovely guest suite, and warm hospitality awaiting your return. Check out our upcoming availability and book your lodging today!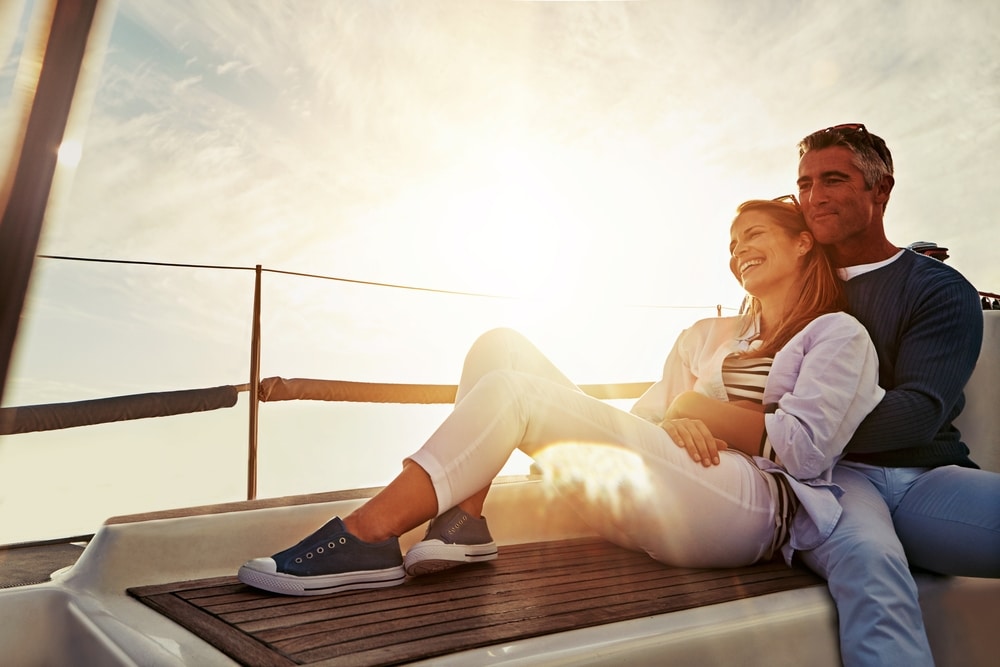 Fantastic Things to Do in the Lakes Region NH
Before you set to explore all of the best things to do in the Lakes Region, NH, as a guest of the Inn, you'll want to join us for a wonderful homecooked, scratch-made breakfast. It's the ideal way to fuel up for hiking, boating, swimming, or even just sitting back and relaxing. This is the perfect time to ask your Innkeeper for personalized recommendations for your itinerary.
Here are 12 amazing things to do in the Lakes Region this year, by the seasons:
Summer Activities:
Kayaking & Swimming on the Lake: As a guest at our Inn, you won't have far to go to get out on the water. We have kayaks available for guests for a lovely afternoon paddling or taking a refreshing dip.
Experience Squam Boat Tours: Take a private guided tour of Squam Lake with Cindy O'Leary, a friend of our New Hampshire Bed and Breakfast. Sit back on the 23′ Sea Ray Bowrider and enjoy the stunning views.
Spend the Day at Weirs Beach:  A visit to Weirs Beach is a classic summertime destination and one of the best things to do in New Hampshire. This area is located on the South Shore of Lake Winnipesaukee and features a drive-in theater and attractions for the whole family.
Things to do in the Lakes Region this Fall:
Hiking at Franconia Notch State Park: While this is an all-seasons state park, walking in the heart of the White Mountains National Forest is a magical treat with the fall colors as a colorful backdrop.
Discover the Castle in the Clouds: Explore the 28 miles of trails, some with waterfalls, and tour the beautiful gardens on this impressive property. It is home to Lucknow, a 16-room Arts and Crafts-style mansion built in 1914.
Take a Scenic Railroad Ride: If you want to experience the beauty of the White Mountains during the fall, book a 3-hour guided tour to the highest peak in the Northeast on the Mount Washington Cog Railway.
Wintertime Adventures:
Hit the Slopes at Gunstock Ski Resort: Skiing is one of the most popular things to do in the Lakes Region in the winter. We love Gunstock Resort for its fantastic downhill skiing runs, and it's only 15 minutes from our New Hampshire Bed and Breakfast.
Trails for Snowshoeing: Don't let the snow slow you down! There's a fantastic selection of hiking trails ideal for snowshoeing and cross-country skiing in the winter months.
Watch the Dog Sled Races: One of the favorite winter events is The Laconia World Championship Sled Dog Derby. Getting to ride behind these trained dogs is an unforgettable experience too!
Things to do in the Lakes Region this Spring:
Hunting for Waterfalls: As the snow melts, the rivers and streams rise, and suddenly, our beautiful hiking trails are magically transformed with more stunning waterfalls than before! Read more on hikes with waterfalls on our blog.
Wine tasting and Vineyard Tours: One of the best things to do in the Lakes Region is to head out to the local wineries! Five choices are nearby, but our favorites are Hermit Woods Winery and Gilmanton Winery.
Maple Sugaring Month: Every March in New Hampshire, we celebrate Maple Sugaring Month and the Annual Maple Weekend. It's one of the sweetest times to visit and participate in all the festivities.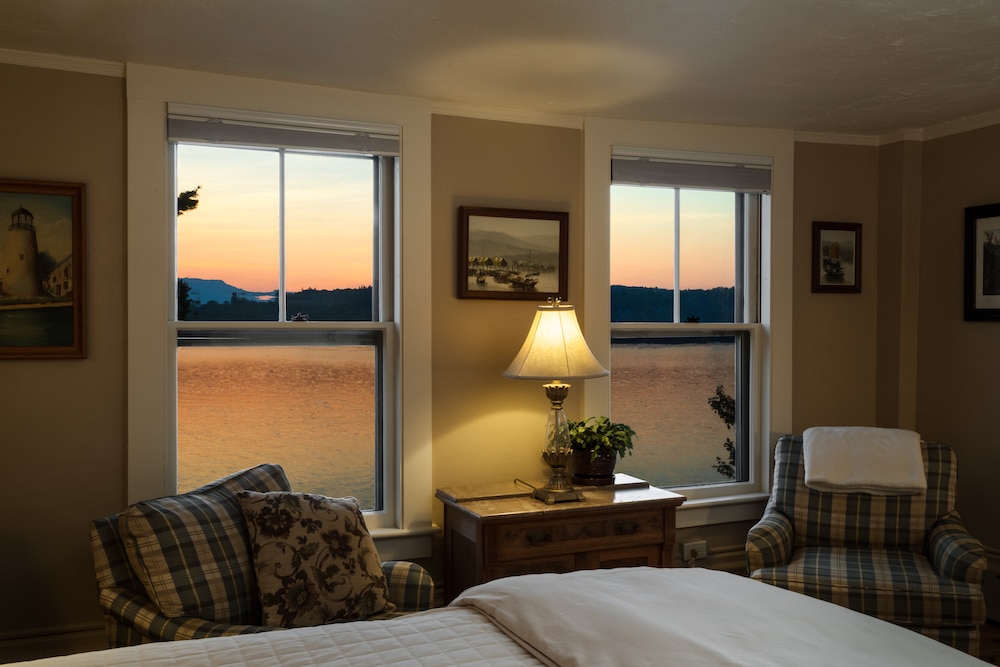 The Best New Hampshire Bed and Breakfast
One activity we didn't include on our above list but is definitely one of the best things to do in the Lake Region is staying at our New Hampshire Bed and Breakfast. Our location is directly on the shores of Lake Winnisquam; like out of a storybook, our Inn is surrounded by rolling emerald lawns and thoughtfully designed gardens. Spend your days relaxing, take the kayaks out on the lake, and enjoy a fire in the evenings.
Inside, our luxurious lakefront property offers everything you need for a restful and relaxing retreat in the Lakes Region. Our elegantly appointed guest rooms are delightful spaces outfitted with a long list of modern amenities, comfortable beds and seating areas, and immaculate en suite bathrooms. Additionally, our homecooked breakfast is always a favorite of our guests each morning! We can't wait to host you at our New Hampshire Bed and Breakfast. Reserve your room today!