Laconia Bike Week is one of the world's oldest motorcycle rallies—but it also includes a full week of races, stunt shows, celebrations, vendors, music, and amazing guided scenic rides. Even better, this year marks the 100th annual week-long festival of everything motorcycle. On average, more than 300 000 riders glide into town for Laconia Bike Week, and with this year being a landmark anniversary, it might be the largest and most extravagant event to date!
This yearly festival of two-wheeled travel has evolved a bit over the years. And one of the most popular questions is, why New Hampshire? The answer is pretty simple: it's beautiful here, the air is as fresh as it gets, and the White Mountain roads make for some spectacular riding. What began as a small group of motorcycle enthusiasts navigating the dirt roads of New England is now a yearly, highly anticipated event with tons of activities and fellowship.
Needless to say, Laconia Bike Week is a popular time to visit New Hampshire! This year's event is scheduled from June 10th to the 18th, and it's best to plan ahead for your lodging. While this popular vacation town has many hotels and campgrounds, only one lakefront bed and breakfast offers water views, luxury accommodations, and delicious morning meals. Staying at our New Hampshire Bed and Breakfast elevates any getaway to the Lakes Region. Reserve your room for Laconia Bike Week today!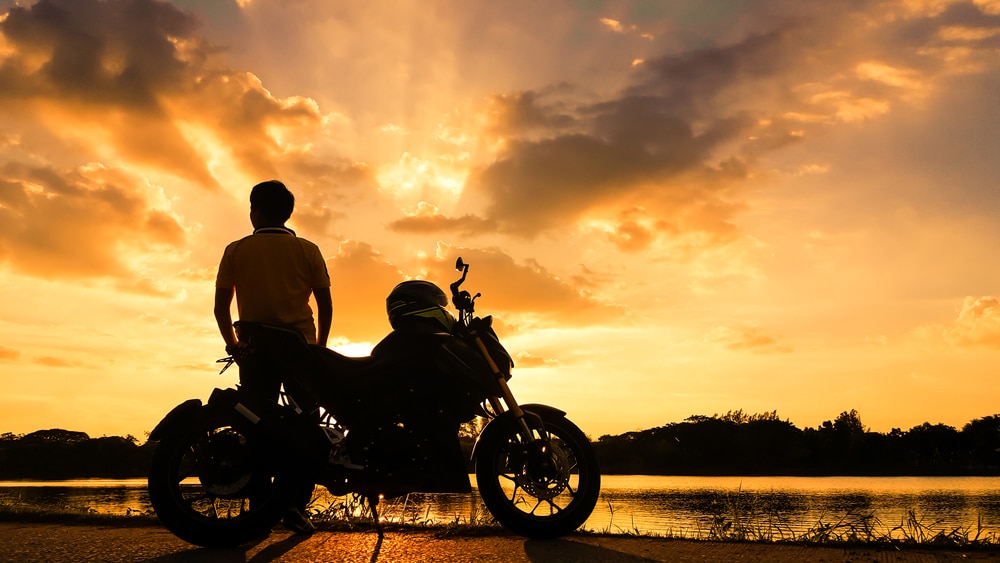 Laconia Bike Week: Your Guide to the 100th Anniversary
Laconia Bike Week is a highly anticipated annual event and easily one of the best national motorcycle rallies of the year. If you love the feeling of the open road, this is a perfect destination to ride to in New Hampshire. Here are a few things to know about the fantastic motorcycle event before you go:
The motorcycle rally held in Laconia each year is actually considered to be the oldest rally of its kind in the country. It began in 1916 and today continues to offer the same unparalleled scenery around the Lakes Region of New Hampshire.
Fun fact: New Hampshire has the 2nd largest demographic of motorcycle riders in the country.
Laconia Bike Week offers a packed schedule of events, which include gypsy rides, live music and entertainment, and so much more.
The week officially starts with the 17th annual Peter Markis Memorial Ride, which will depart from the Naswa Resort on June 10th at 8 am. The route circumnavigates Lake Winnipesaukee and returns back to town for food and entertainment.
Throughout the week, there will be plenty of racing action at New Hampshire Motor Speedway (NHMS), including the FIM North American Vintage Championships.
The Rally Headquarters for Laconia Bike Week is located on Lakeside Ave. of the Weirs Beach Boardwalk. This year be sure to grab your 100th-anniversary merch!
Head to the New England Racing Museum for fascinating displays, memorabilia, and racing artifacts.
One of the most scenic events is the covered bridge Gypsy Tour, which includes rides to about six of New Hampshire's historic covered bridges. The route covers about 170 miles, so plan accordingly for a long day out on the road.
If you're a fan of vintage hogs, don't miss the Antique Motorcycle Show at Mystic Meadows. It's incredible to see all of these classic bikes in one place!
Every day of the week offers fun and exciting events. Local Laconia restaurants and bars offer specials and even fireworks on the first night! Be sure to head to the Laconia Bike Week calendar to plan out your itinerary.
If you need more information during your stay, feel free to ask your innkeepers for insider tips on the best things to do in Laconia and the surrounding areas.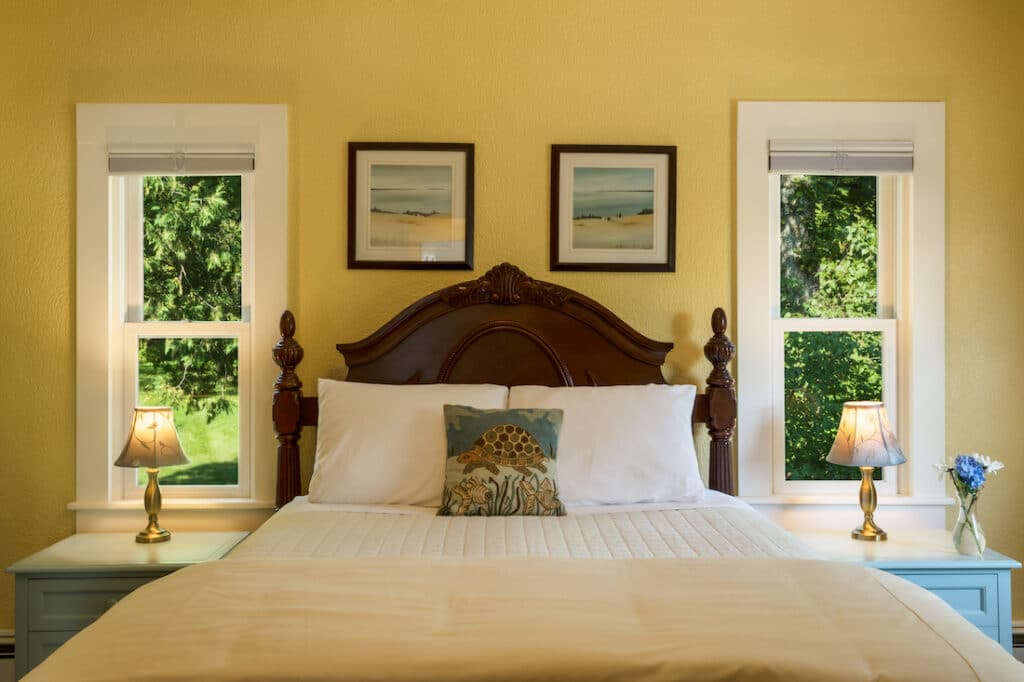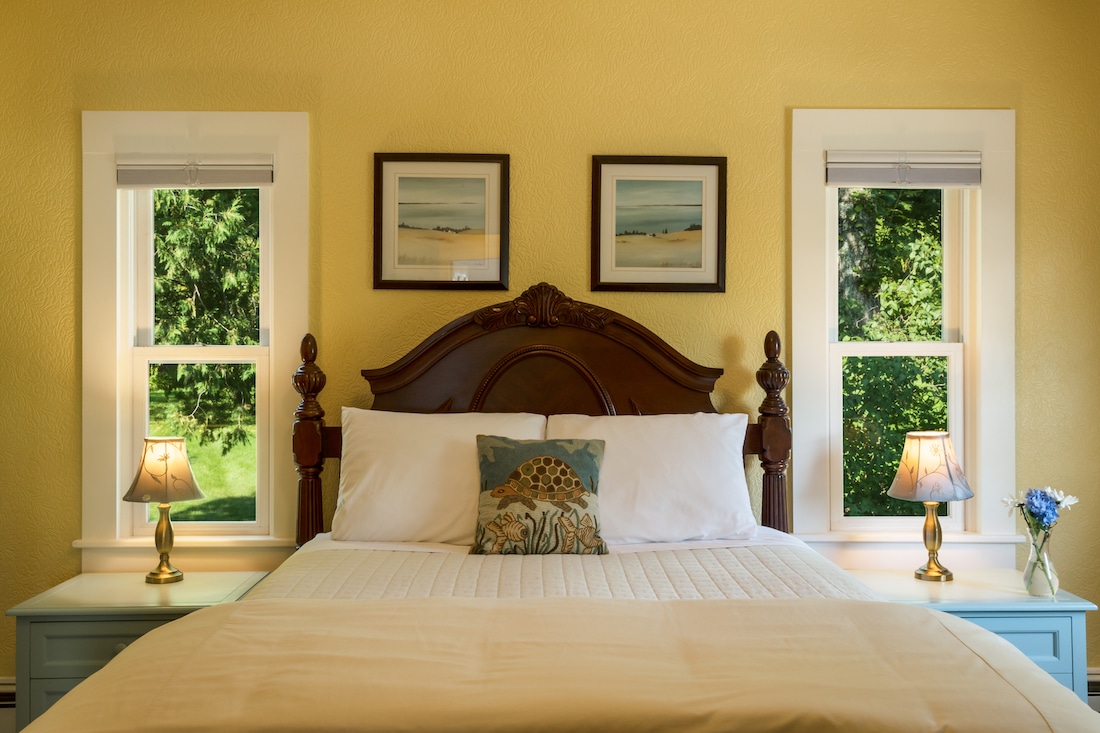 One of the Best Places to Stay for Laconia Bike Week
Our New Hampshire Bed and Breakfast is located just about ten minutes outside of the town of Laconia. We're situated on the shores of Lake Winnisquam—in fact, we're the only lakefront Bed and Breakfast in the Lakes Region! Our quiet and secluded property is the perfect place to relax and unwind after the festivities put on at this big event. We're one of the best places to stay for Laconia Motorcycle Week.
For starters, our grounds on the lake are as picturesque as you can get: the calm waters, stunning sunrises and sunsets, and sweeping green lawns with seating and even kayaks to borrow. Inside, you'll find an array of lodging accommodations to fully address any of your desires. From suites that can sleep up to five adults to cozy, romantic guest rooms fit for any couple's getaway.
Also, as one of the best places to stay near Laconia, we'll treat you to a delicious breakfast each morning on your visit with home-cooked sweet and savory entrees (changing daily), fresh fruit, and baked goods. It really will be a highlight of your trip! Start your day off right before riding off into the festivities. We can't wait to host you this summer at one of the best places to stay near Laconia; reserve your lodging today!