Along with the New Year often come resolutions, and one of our favorite goals for 2023 is to travel more! Thankfully, our New Hampshire Bed and Breakfast in the stunning Lakes Region is the perfect location for your next getaway. This area in New England is known for its charming small towns and absolutely picturesque scenery—from pristine lakes, densely forested mountains, and an abundance of fresh air—you'll be surrounded by one of the most beautiful places in the country!
Our New Hampshire Bed and Breakfast is located at the heart of this beauty, directly on the shores of Lake Winnisquam, surrounded by rolling emerald lawns and thoughtfully designed gardens. Inside, you'll find our luxurious lakefront property offers everything you need for a restful and relaxing retreat in the Lakes Region. Our elegantly appointed guest rooms are delightful spaces outfitted with a long list of modern amenities, comfortable beds and seating areas, and immaculate en suite bathrooms. Additionally, our homecooked breakfast is always a favorite of our guests each morning!
We can't wait to host you in the Lakes Region at our New Hampshire Bed and Breakfast this year! Head over to our availability calendar and book your room today.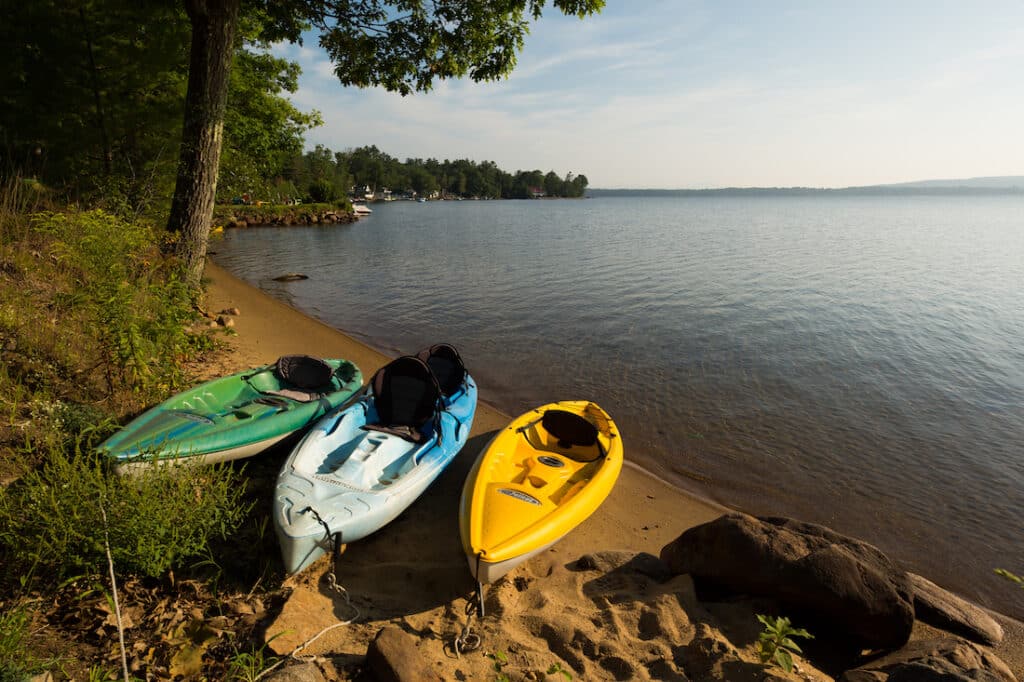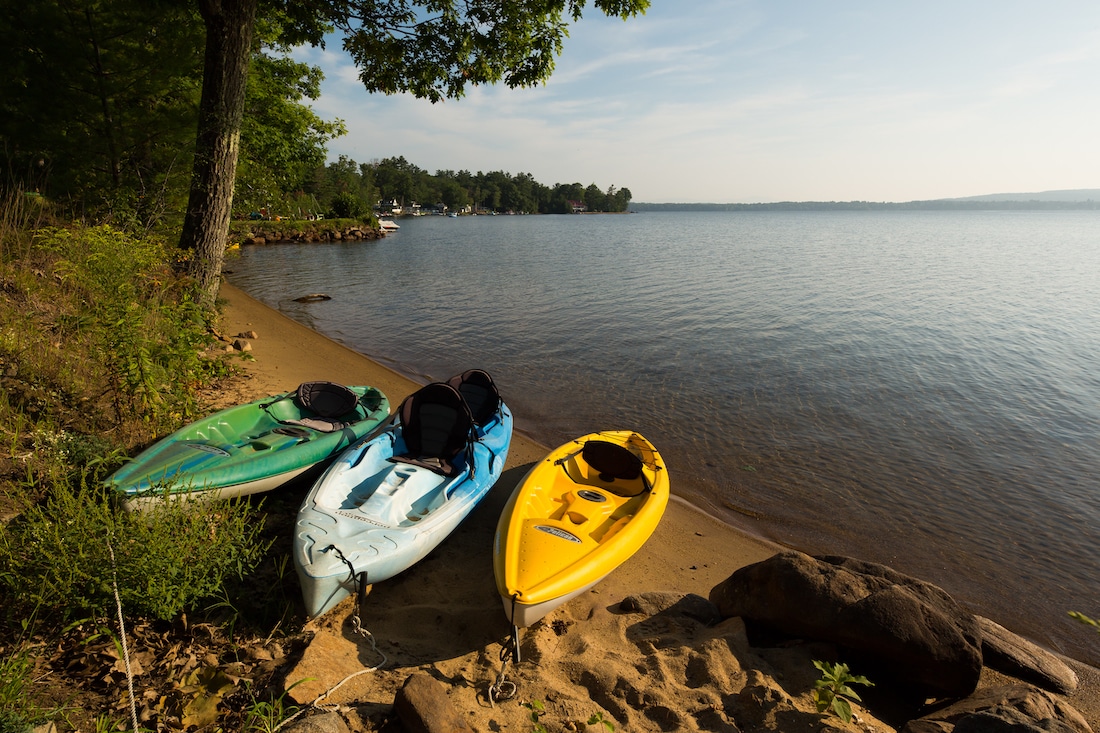 New Hampshire Bed and Breakfast: Best of the Lakes Region
There are so many amazing things to do in the Lakes Region of New Hampshire all year round. From the bright sunny days of spring and summer and the crisp, golden hues of fall to the snowy wonderland in winter, there's always plenty to experience and discover any time of year on the lake.
If you're visiting New Hampshire with romance in mind, the picturesque landscape really sets the tone for an intimate getaway together. With the expansive White Mountains and Lakes Region as our playground, you'll find plenty of private places to explore, away from the city noise or crowds. It's the perfect way to reset and relax.
Here are the best things to do in the Lakes Region near our New Hampshire Bed and Breakfast: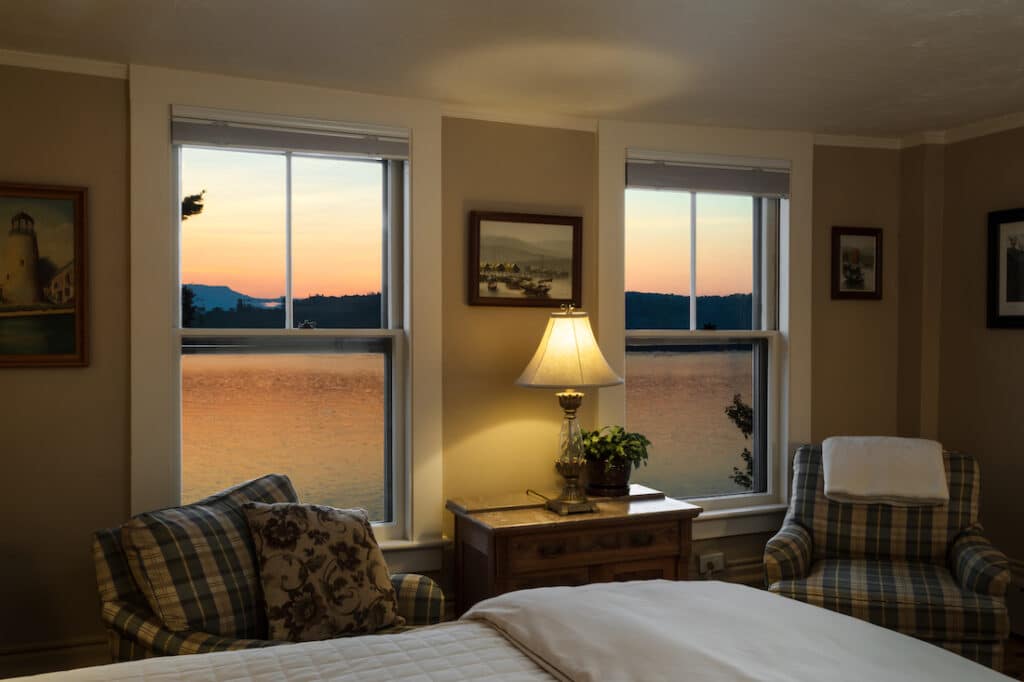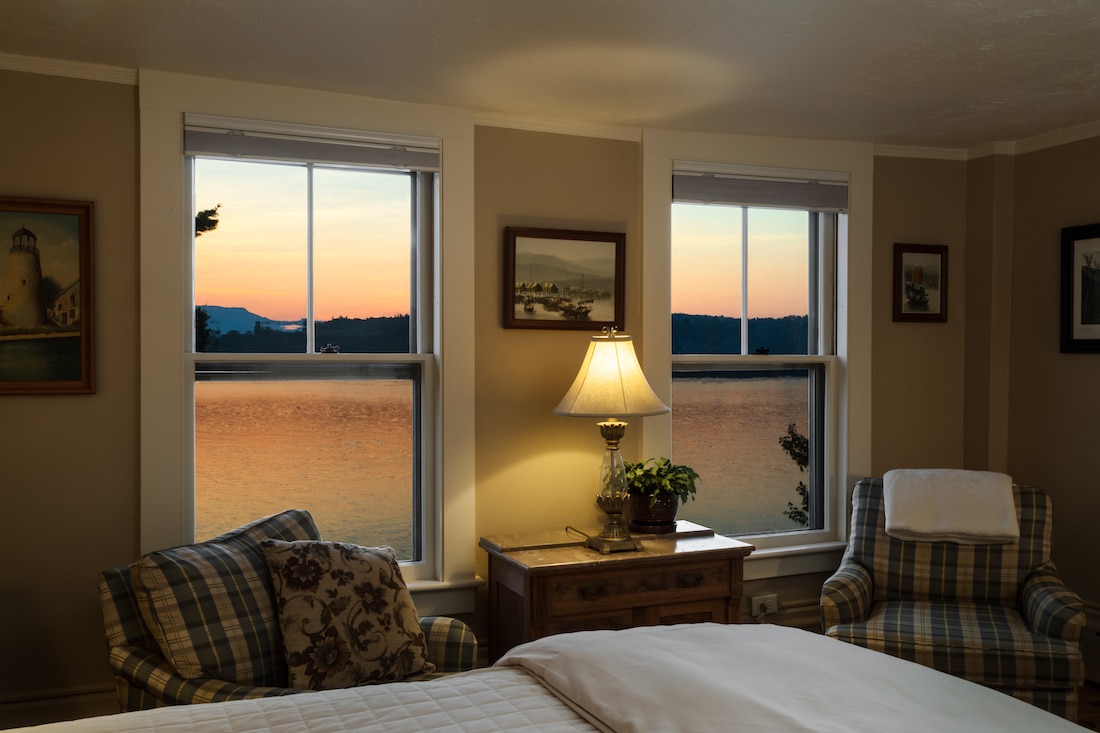 Visit our New Hampshire Bed and Breakfast in 2023
From the moment you arrive at our New Hampshire Bed and Breakfast, you'll soak up the warm and welcoming atmosphere. Our high-end amenities, luxurious accommodations, and exceptional hospitality will help you unwind and destress instantly. As a boutique property with only ten guest rooms, you'll never encounter unexpected crowds, and guests often say they feel like they have a private oasis on the lake all to themselves.
One of the other features that sets our New Hampshire Bed and Breakfast apart from traditional hotel lodging accommodations is our beautiful homemade morning meals included in your stay. Our gourmet breakfast service includes freshly baked goods, a variety of quiches and casserole recipes, and fruit-based sweet treats. The seasonal menu rotates daily, so you'll have a unique and wholesome meal to start each morning of your adventure. We can't wait to host you in our dining room overlooking the sparkling lake or al fresco on the porch, gazebo, or gardens. Book your room today!