Winter is slow to fade in New Hampshire, but while we wait for the warmer days of summer, it's a great season to get out and explore the best New Hampshire waterfalls. There are several excellent New Hampshire waterfalls near our Inn, too, many of which can be combined into a scenic day trip.
New Hampshire waterfalls come in various shapes and sizes, featuring towering cascades deep in the woods or short cascades just off the highways. It probably comes as no surprise that there are so many incredible New Hampshire waterfalls in this part of the state either, as there are a variety of rivers and streams flowing from mountains. In fact, between the Lakes Region and our neighboring White Mountains, there are more than 100 New Hampshire waterfalls near our Bed and Breakfast.
While you're enjoying the best of this area, take plenty of time to relax and enjoy a little downtime at our Lakefront Bed and Breakfast. Our Inn is situated on the beautiful shores of Lake Winnisquam and offers cozy and elegant guest rooms that reflect the area's beauty. If you are looking for the best place to get away for a change of pace and scenery, it's time you discovered one of the best places to stay in New Hampshire!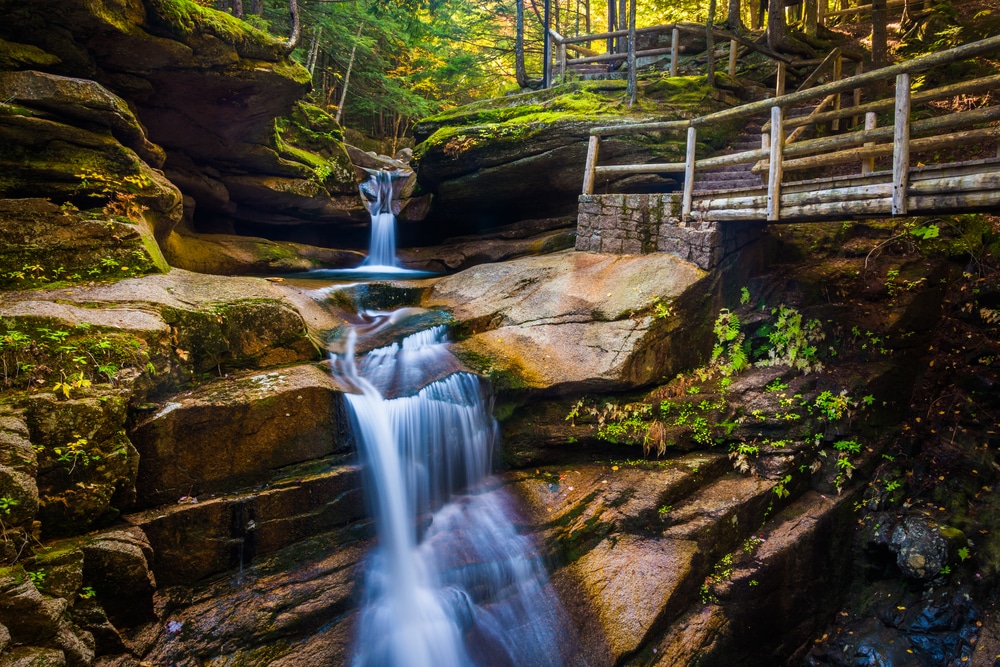 10 Amazing New Hampshire Waterfalls Near Us
Lakes and the beautiful White Mountains surround us, and running between the two is an abundance of New Hampshire waterfalls. These waterfalls have lured travelers to the area since the early 1800s, and it's easy to see why. New Hampshire waterfalls are a true natural wonder and a perennial favorite for visitors to the area.
Heading out for the day to seek out the best New Hampshire waterfalls is sure to be a highlight of your time spent on vacation. Go on a fun day trip to these and more beautiful sites along the way. Here are our ten favorite New Hampshire waterfalls to visit while you're in the area.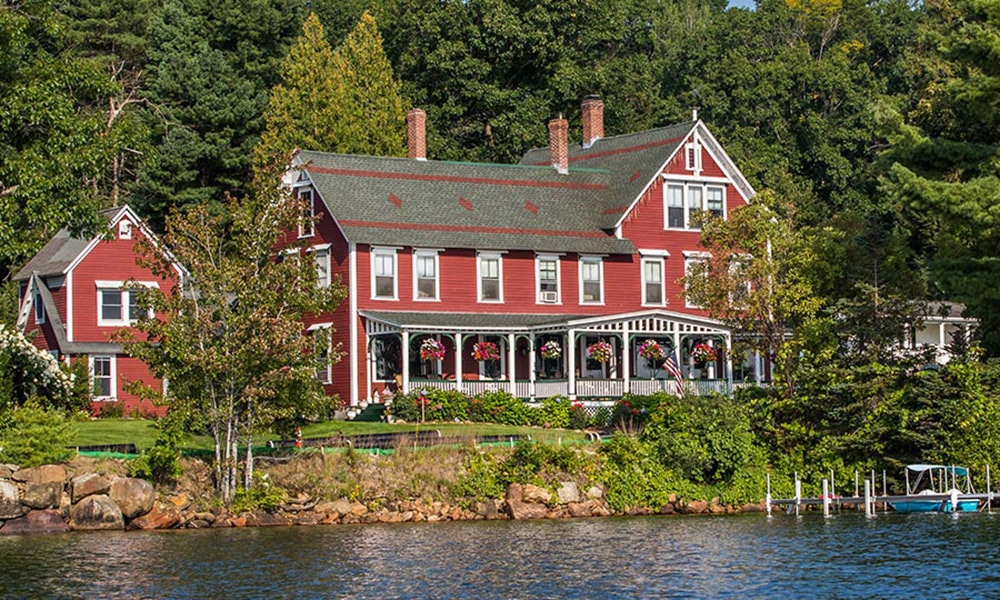 The Best Place to Stay in New Hampshire
As wonderful as visiting these New Hampshire waterfalls can be, it's nothing compared to the opportunity to relax and unwind at our stunning Bed and Breakfast in New Hampshire. There's a reason we're rated as one of the best places to stay in New Hampshire, and we think you'll see the difference from the moment you arrive.
Our New Hampshire Bed and Breakfast features ten uniquely appointed and spacious guest rooms, each of which is outfitted with amenities you'd expect to find at top hotel chains. We go far above and beyond the ordinary to bring you one of the best experiences, so you're sure to leave with lasting memories of your time here.
Regardless of what you plan to do during the day, whether it's chasing New Hampshire waterfalls or exploring the charming towns of the Lakes Region, we'd love to welcome you to our luxurious Inn. Each morning of your stay will start with a delicious and hearty breakfast made from scratch every morning. It is the perfect fuel for whatever adventure lies ahead. Book your room at our New Hampshire Bed and Breakfast today!