The best time to visit New Hampshire is definitely during the magical autumn season when the landscape turns to dramatic hues of glowing reds, golds, and oranges! While this gorgeous place is a great place to visit year-round, the mystical feeling of fall in New Hampshire is something everyone should experience in their lifetimes. The White Mountains and Lakes Regions become even more picturesque, leaving you with the sense that you've entered into a calendar picture. An exploration of New Hampshire during the fall is sure to be truly memorable.
Let our Lakes Region bed and breakfast be your ultimate fall getaway! Located on Lake Winnisquam, our quiet and relaxing New Hampshire inn is the best place for an idyllic fall escape. The nearby towns of Laconia and Gilford and the surrounding area provide a plethora of things to do and see. You may choose to head out on an epic adventure or spend the day unwinding at our lakeshore accommodations. A visit to our New Hampshire lodging this fall is something you won't soon forget. If you are looking for the perfect place to get away from it all this fall, book your stay with us today!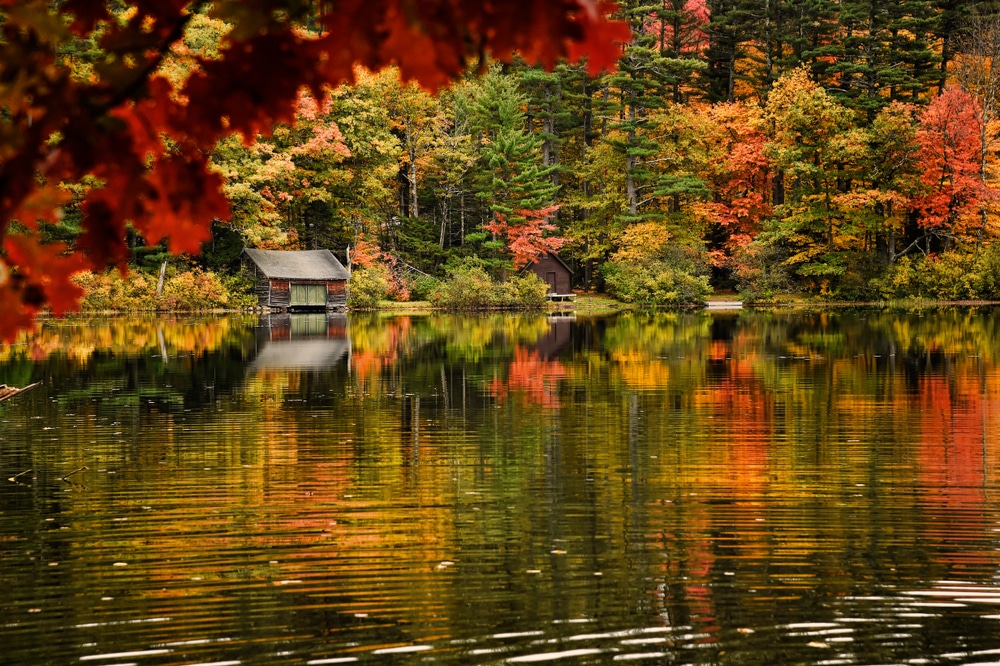 The Best Time to Visit New Hampshire
With the cooler weather and leaves beginning to change, it's time to start looking forward to fall! This time of year is the best time to visit New Hampshire as the world-famous foliage of the region begins to change hues and put on quite the show of color. Many places here are picture-perfect, and the leaf-peeping is the best. Gorgeous color surrounds you in nature almost everywhere here and will most likely take your breath away. Here are our favorite reasons why fall is the best time to visit New Hampshire!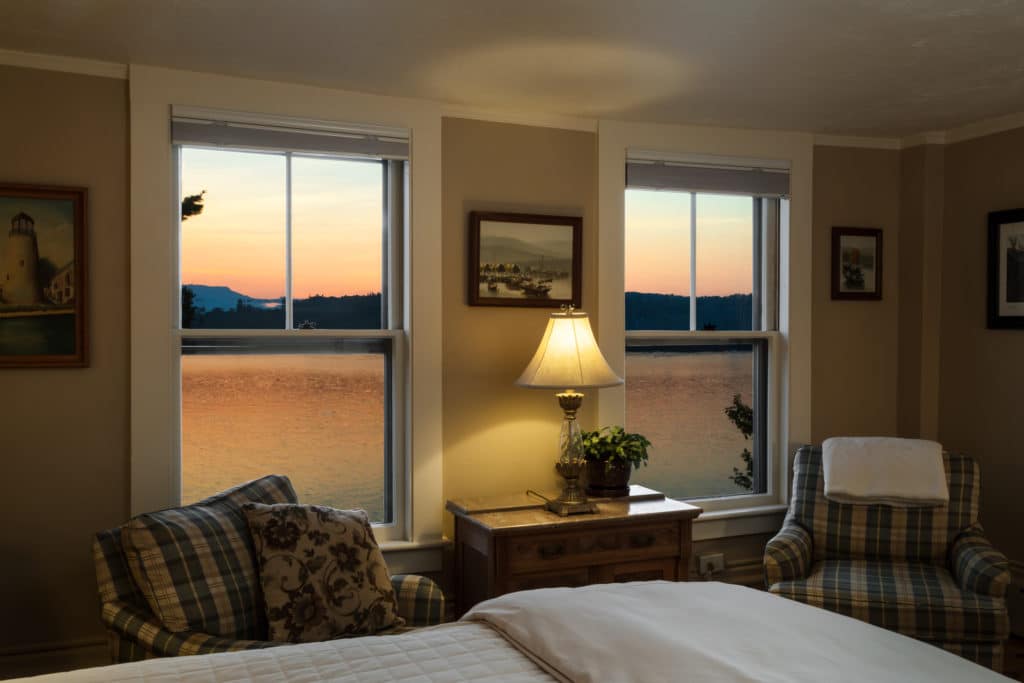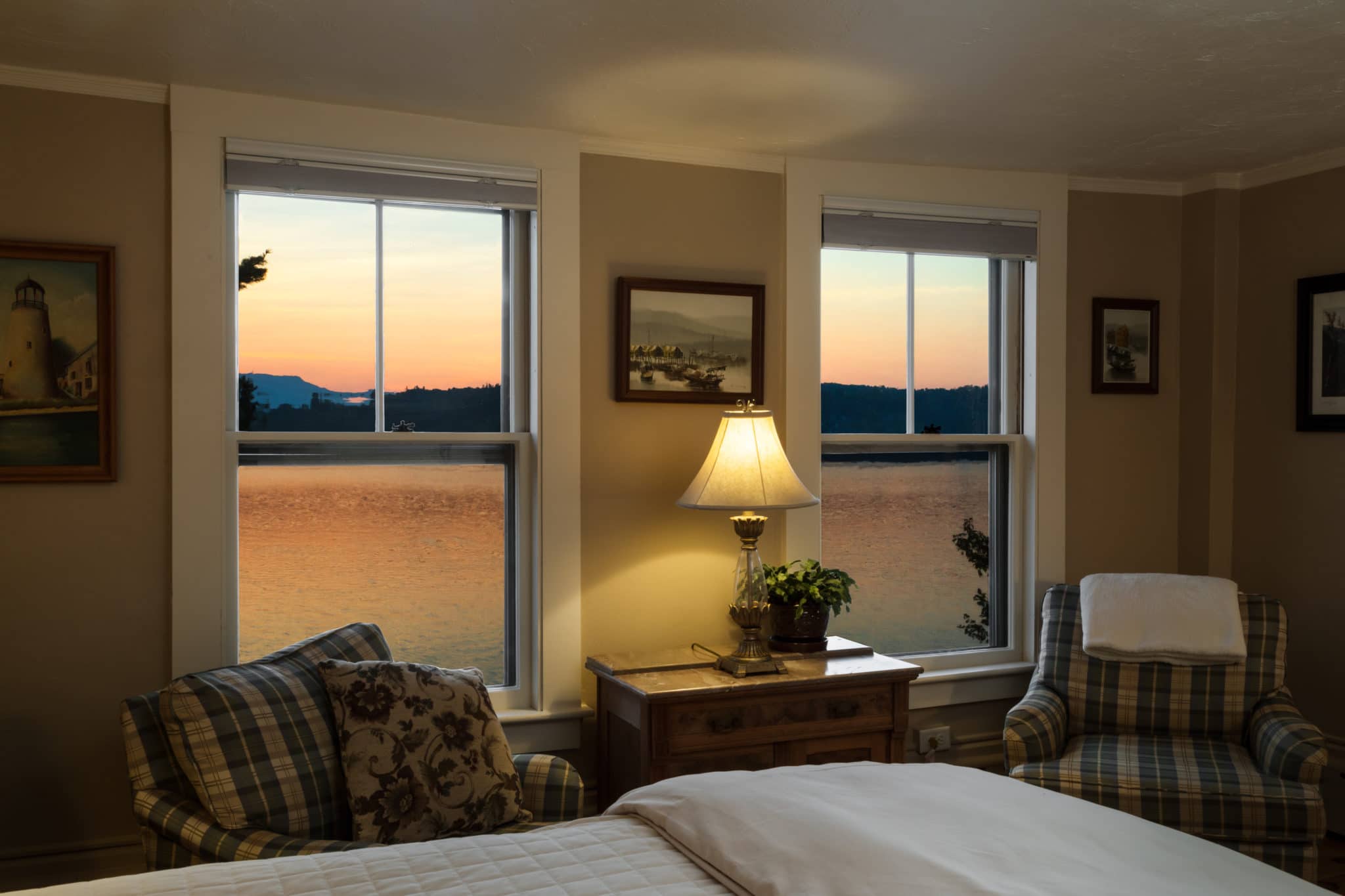 The Perfect Autumn Getaway
Our lakeside lodging is your best choice for an ideal fall time vacation! At our quiet and serene inn, you can escape the hustle and bustle and soak in the season. In our casual and elegant guest rooms, you'll be able to unwind after a day of autumn exploration.
Our rooms reflect the peaceful beauty of the area, and each one is a tranquil retreat set up with your ultimate comfort in mind. Some of our rooms offer jacuzzi tubs. Others provide an expansive view of Lake Winnisquam. Choose the room that will be perfect for your getaway. Book your stay with us today if you are looking for the best place for a picture-perfect fall time escape!