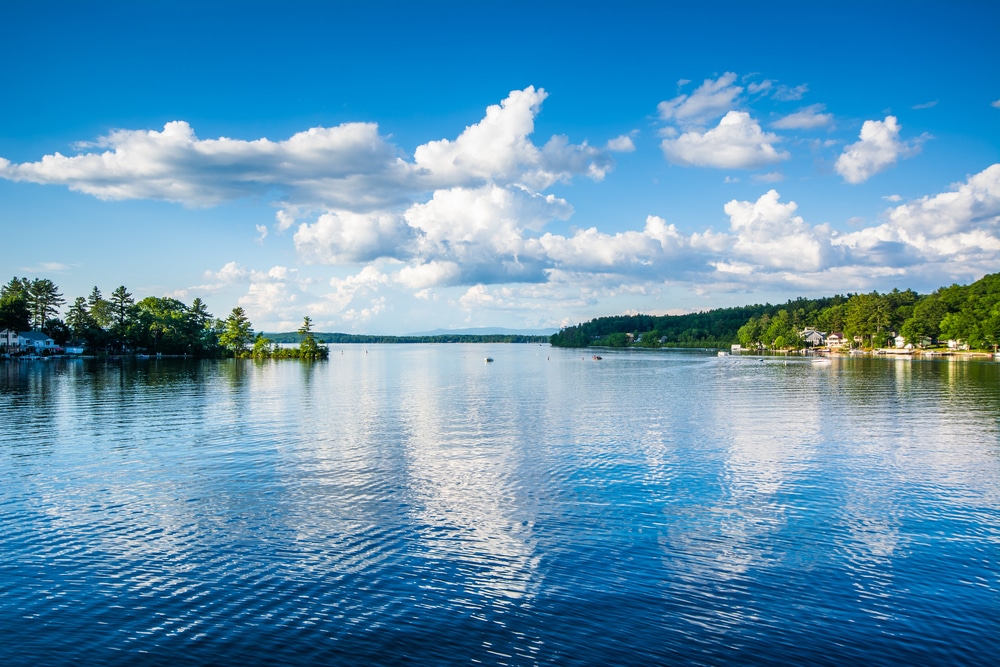 The Lakes Region of New Hampshire offers visitors to see pristine bodies of water with picturesque beaches, swimming, kayaking, canoeing, and every other type of water sport there is! The area includes the well-known Lake Winnipesaukee, as well as lake Winnisquam, Big Squam Lake, Little Squam Lake, and White Oak Pond where the Hollywood movie "On Golden Pond" was filmed, and numerous other lakes. The Lakes Region sets a beautiful scene for a well-needed getaway to quiet and peaceful surroundings. Our New Hampshire bed and breakfast is the best getaway to experience this magical place to the fullest.
Let our Lakes Region accommodations be the perfect spot to escape to this season! We are located right on the shores of Lake Winnisquam which provides the perfect escape into nature.  Nearby towns such as Laconia and Gilford are close enough to go check out attractions and things to see and do. This is your chance to take a break and discover our calming and rejuvenating Lake Region getaway. If you want the best place in Central new Hampshire to slow down and reconnect this season, book your stay with us today!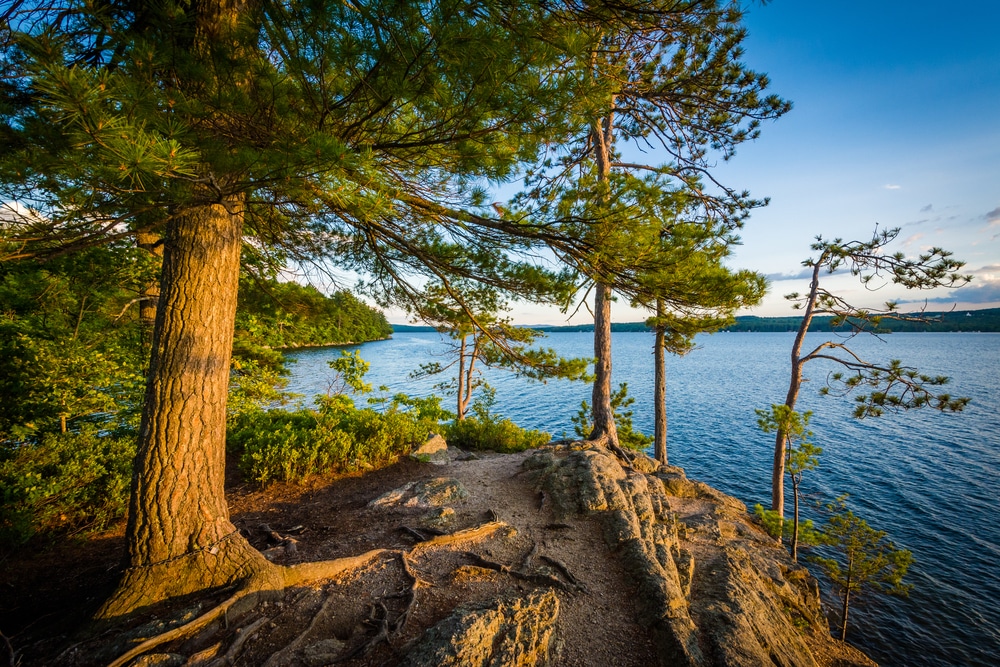 The Best Getaway in New Hampshire's Lakes Region
Our lakefront bed and breakfast will soon become your go-to place to escape to for well-deserved getaways. The location of our New Hampshire inn combined with a wide variety of activities and attractions in the nearby surrounding area makes this one of the best places to choose for a relaxing vacation. From a great night's sleep in our guest rooms to a host of amenities and a hearty breakfast cooked for you, our accommodations are set up with your ultimate comfort in mind. Here are 6 reasons why our Lakes Region lodging is the best getaway.
Our ideal location on lake Winnisquam makes for a getaway vacation that dreams are made of. The sound of the water lapping up on land, views of incredible sunrises and sunsets, and places on the property to sit and take it all in, are small but important and key ingredients of making a perfect vacation that much more memorable. To look out your window from your guest room and be able to see nothing but nature and maybe a view of the lake will leave you with a feeling of peace and good memories of this getaway in the Lakes Region.
Our guest rooms are beautifully appointed and elegant spaces to unwind in. You'll be able to get a great night's sleep as you melt into your bed fitted with plush linens and comforters. These warm and welcoming rooms are all unique with slightly different amenities so be sure to choose the room that will suit your needs for a perfect vacation in the Lakes Region.
The other amenities of our New Hampshire bed and breakfast provide you with everything you need so there is no need to leave the property. Our beach is a great place to hang out at. We can lend you beach towels for drying off after a swim in the crystal clear, warm water. We want you to experience the lake in as many ways as possible so we have kayaks for you to enjoy as well as a pedal boat and a rowboat.
The inside spaces of our Lakes Region inn welcome you to relax and watch some TV in the living room. Choose a good book from the library collection and curl up.  We have a game table that is ready to set up a game of chess, checkers, or board games.
A big perk of our Lakes Region getaway is that you won't have to cook breakfast. Sit back, unwind, and let us do what we love! We support local farmers and use fresh ingredients in all our recipes to create decadent breakfasts to start your day off right. Items like quiches, casseroles, blueberry surprise french toast, and breakfast banana splits will help fuel you up for adventure. Enjoy the most important meal of the day in our lovely dining room overlooking Lake Winnisquam.
Another great reason why we are an ideal getaway in New Hampshire's Lakes Region is that we are located near many things to see and do in the area. Castle in the Clouds is a mountain estate complete with tours, hikes to waterfalls, and horseback riding. Kellerhaus, in Weirs Beach, is the oldest candy and ice cream maker in New Hampshire. From hiking and skiing in the winter to museums and shopping, there are many options of things to do nearby our Lakes Region inn.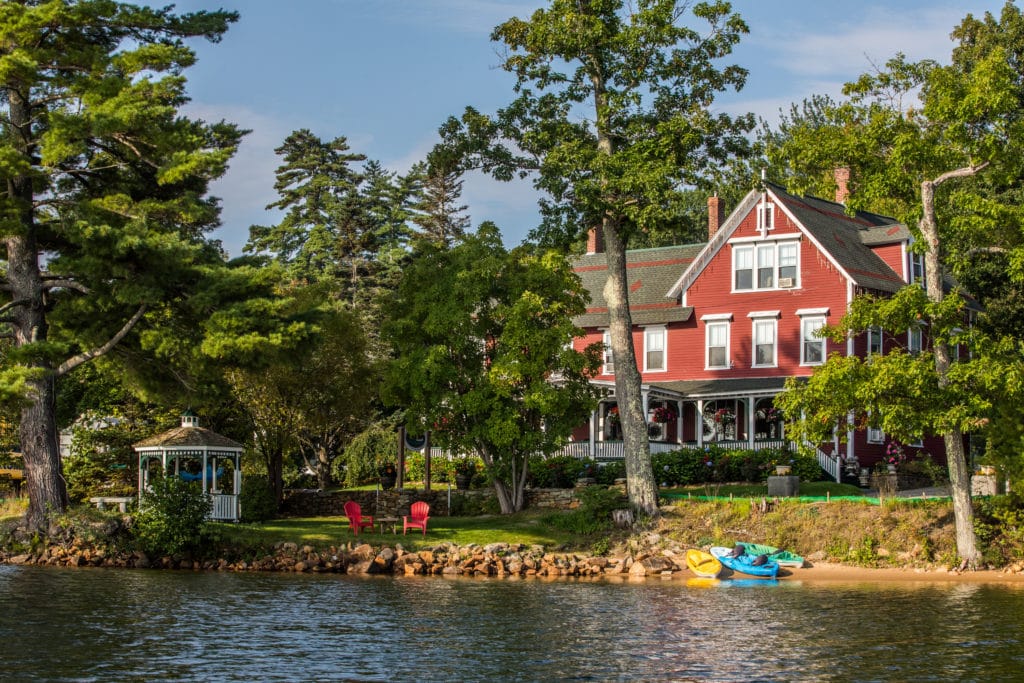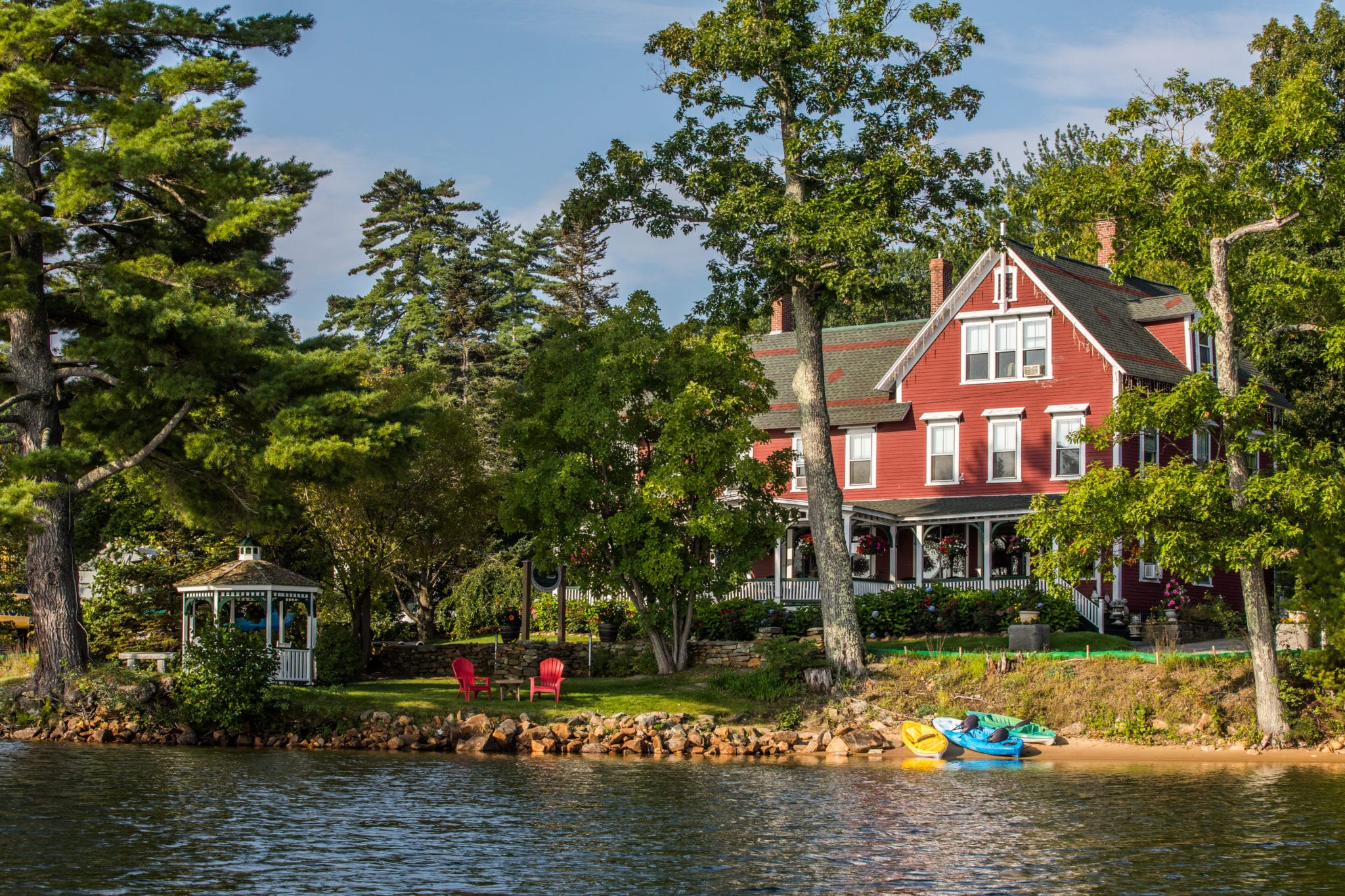 The Best Lakes Region Lodging
This season you deserve to escape to a picturesque bed and breakfast on the shores of Lake Winnisquam! Our cozy, comfortable, and casual inn will welcome you as you relax and rejuvenate. Our serene and comfortable atmosphere is just what you need to reconnect. Feel the stress melt away as you sit on the front porch and look out over Lake Winniaquam. Take delight in watching the light reflect off the surface of the water. Explore the surrounding area's towns and attractions, and have peace of mind knowing you are coming back to a quiet lakeside retreat. If you are ready for the ultimate getaway to New Hampshire's Lakes Region, book your stay with us today!