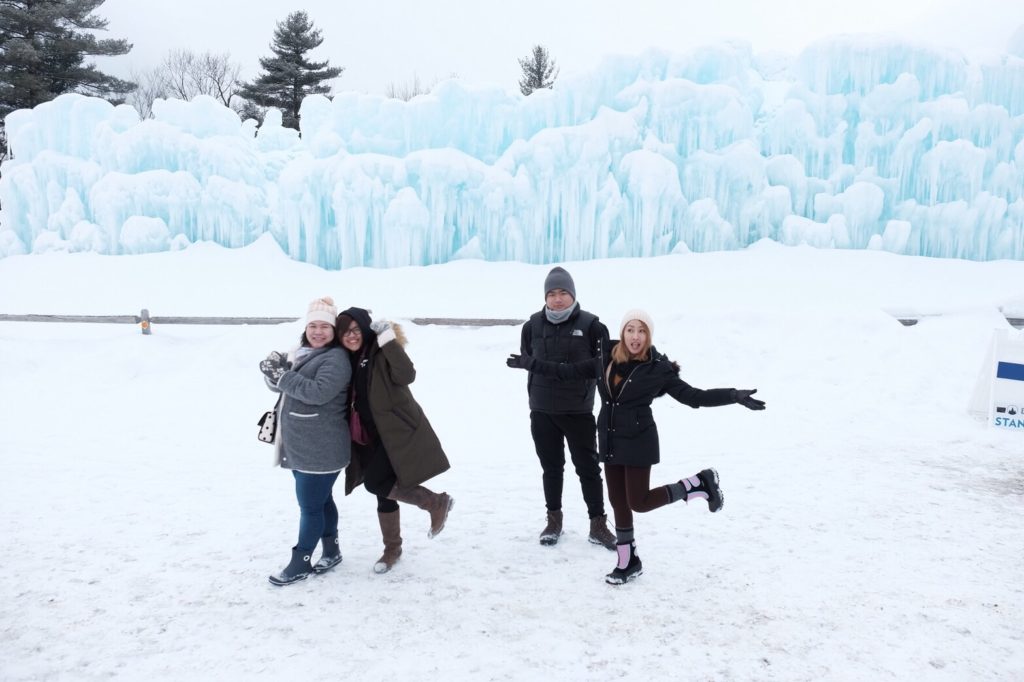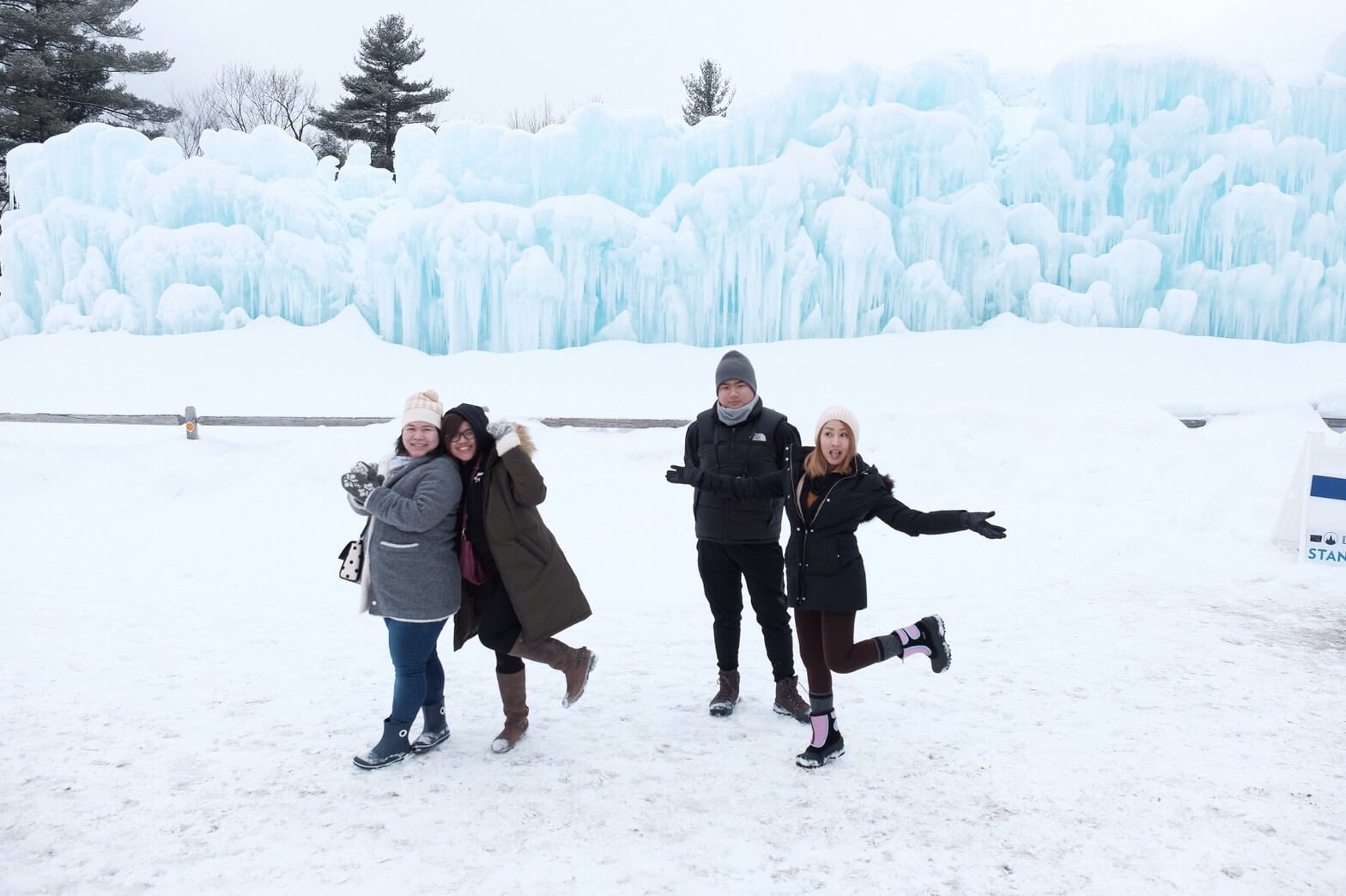 Seeing the Ice Castles New Hampshire is a not to be missed event that will take place in North Woodstock, NH. This awe-inspiring winter phenomenon has been an annual happening since 2011. The award-winning frozen attraction actually takes place in 4 cities across North America. We are so lucky to be located just about 40 minutes away so as to be able to witness this impressive example of artistry and engineering.
Let our New Hampshire inn be your perfect getaway this winter. After a day in the cold exploring the ice castle you'll need a cozy and comfortable place to come back to. At our lakeside bed and breakfast, you'll find the peace and tranquility you need right now. We are also located near many of the attractions that the Lakes Region has to offer so you are never too far away from something to see or do.
Perhaps you'd prefer to hang out and soak up the scenic property that we have on Lake Winnisquam and listen to the sounds of nature. However you choose to spend your time here, you are sure to not regret a second. If you want the best New Hampshire escape, book your stay with us today!
Reasons to See Ice Castles New Hampshire
If you are looking for a magical way to spend a day this winter, get out and experience Ice Castles New Hampshire! This jaw-dropping sight is just a 40-minute drive from our Lakes Region bed and breakfast in North Woodstock. Seeing the mystical, glowing, and fairy-tale-like ice castles will leave you in awe and have you thinking that you have stepped into the movie Frozen. From January 1, 2021, to March 21, 2021, you can come to witness these spectacular sculptures.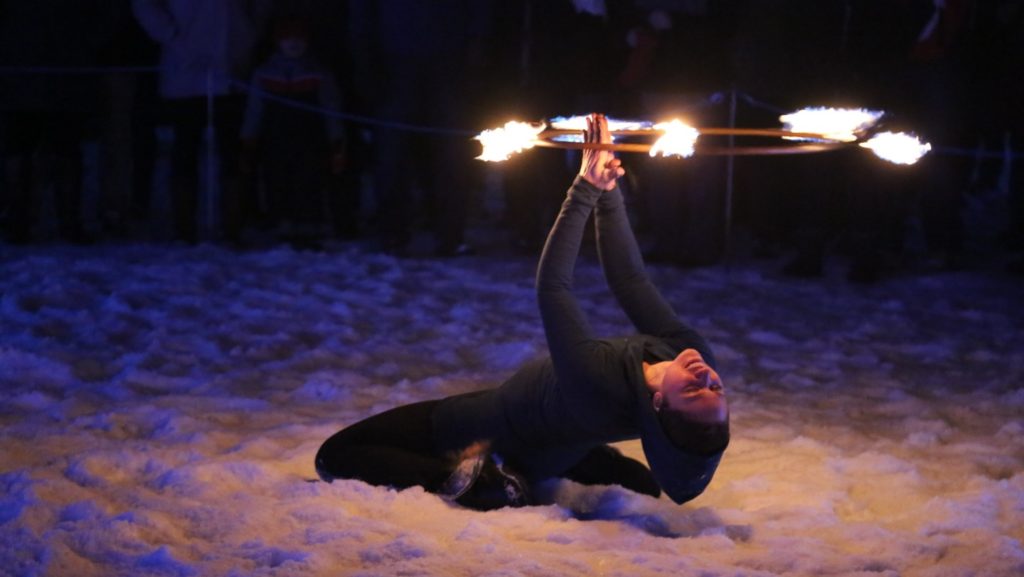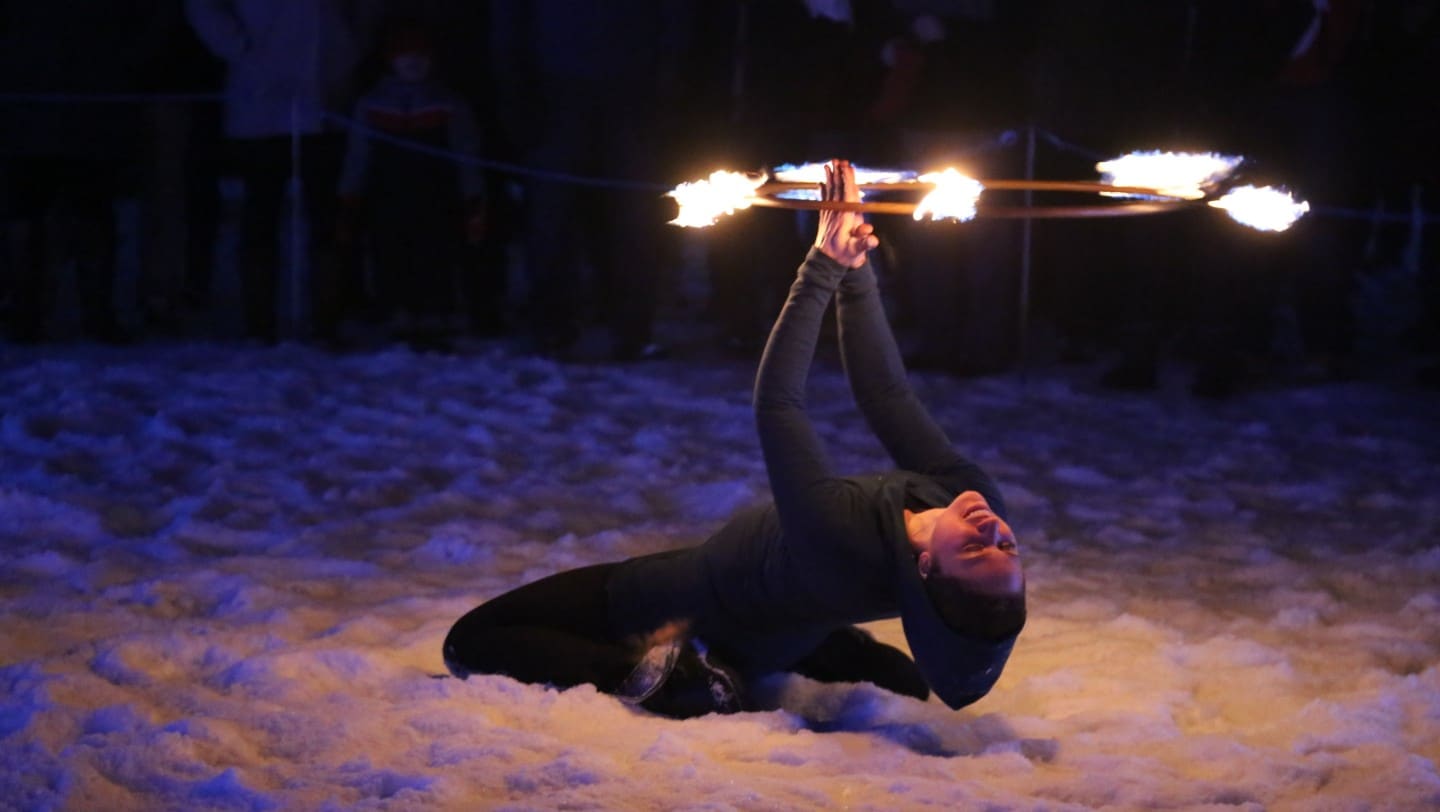 If you are still on the fence about going to check out this incredible event, here are 5 reasons to go see Ice Castles New Hampshire.
The features of the Ice Castles New Hampshire is the main draw as they are interactive. On an acre of land, the frozen ice makes up walls, tunnels to crawl through, archways to walk under, and towers of cascading waterfalls, thrones to sit on, and slides. New features this year include a quarter-mile long winter light walk in the forest and a sledding hill. Be sure to stay into the night as the Ice Castles get illuminated with LED multicolored lights that help to enhance the ice even more.
Another great reason to go and see and appreciate Ice Castles New Hampshire is that the entire thing is made by human hands. "Ice artisans" create up to 10,000 icicles per day that are needed to make this frozen attraction. Growing and harvesting the icicles takes several weeks. Each icicle is carefully placed by hand then sprayed with water to set it in. The castles can get to heights of 30 feet. It takes 4,000 hours of dripping and shaping these structures to the finished product for all to enjoy.
What goes better with ice than fire?! Along with the breathtaking ice castles, there are also fire performances. You'll get a high-energy and unique fire show where performers demonstrate fire breathing, spinning, hula, and more!
Going to see Ice Castles New Hampshire is a fun way to get outside with your loved ones during the long, cold, and dark winter. The company's goal is to simply make people smile. They are dedicated to creating an experience where people will make memories that last long after the ice has melted. They want this to be a source of joy and inspiration. Who doesn't want to go and see that?!
Ice Castles New Hampshire just happens to be in North Woodstock where the Woodstock Inn Brewery is located. After being out in the cold stop by for a hearty brew and a good meal. This impressive establishment was voted the White Mountains restaurant so you know the food and atmosphere are phenomenal. Take a tour, grab a beer from their extensive list, and recount the day's events at Ice Castles New Hampshire over a great meal.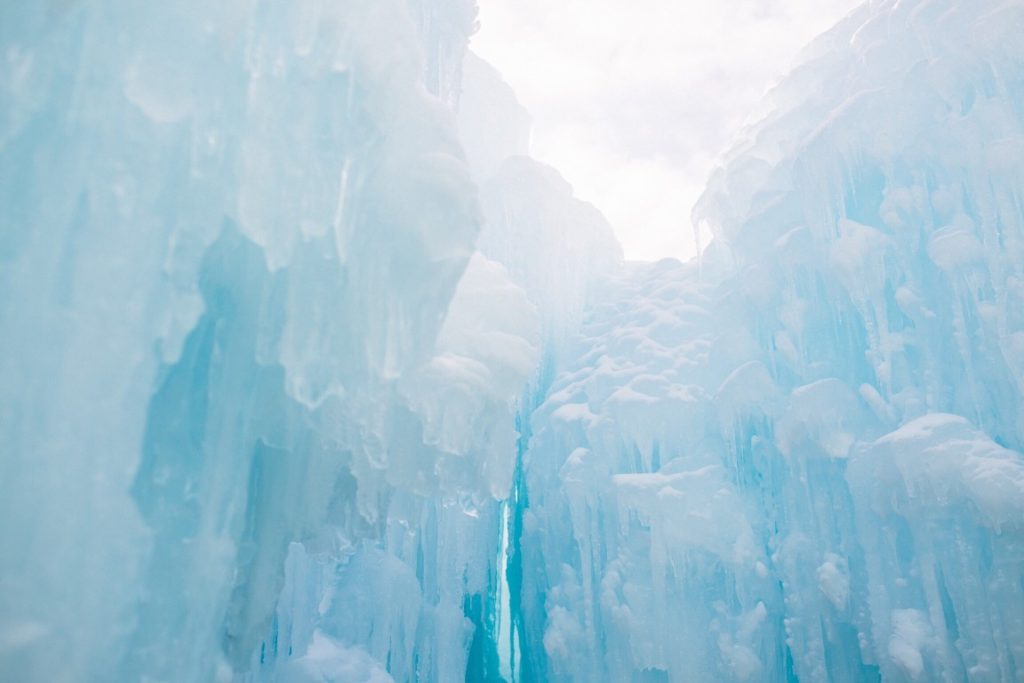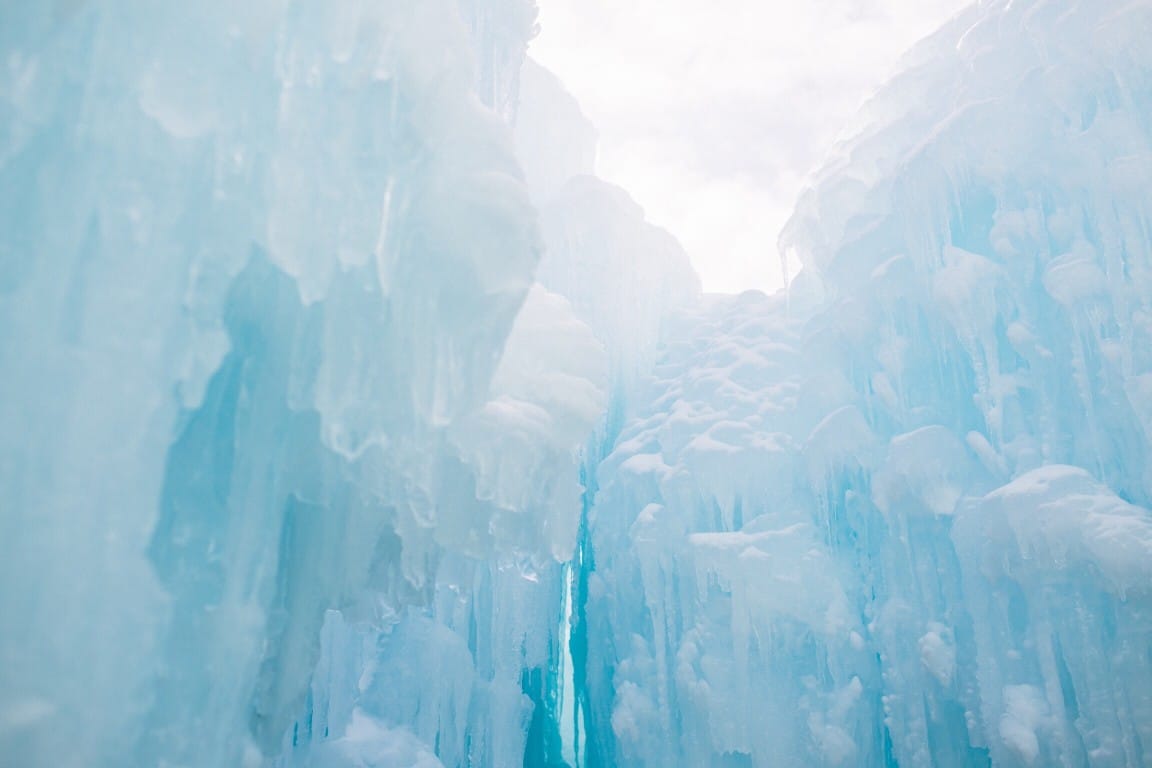 The Best Lakes Region Bed and Breakfast
After seeing the incredible sights of Ice Castles New Hampshire, come on back to your cozy and comfortable lakeside retreat. Our New Hampshire inn is set up with your ultimate relaxation in mind. In your beautifully appointed guest room, you are sure to get a great night's sleep in our quiet surroundings. Your bed is fitted with plush linens and comforters for the best rest. You'll get a gorgeous view outside your window of our grounds.
You'll savor a gourmet breakfast full of hearty dishes to get your day started off right! Items such as, homemade bread, casseroles, and peach melba toast will get you fueled up for whatever the day brings. We support local farmers and use these fresh ingredients in our dishes. Our maple syrup comes from right down the road! If you want the perfect place for a calm getaway, surrounded by a gorgeous lake and plenty of nature, book your stay with us today!