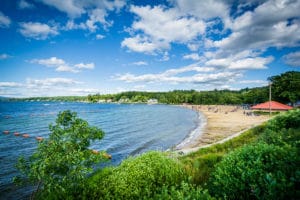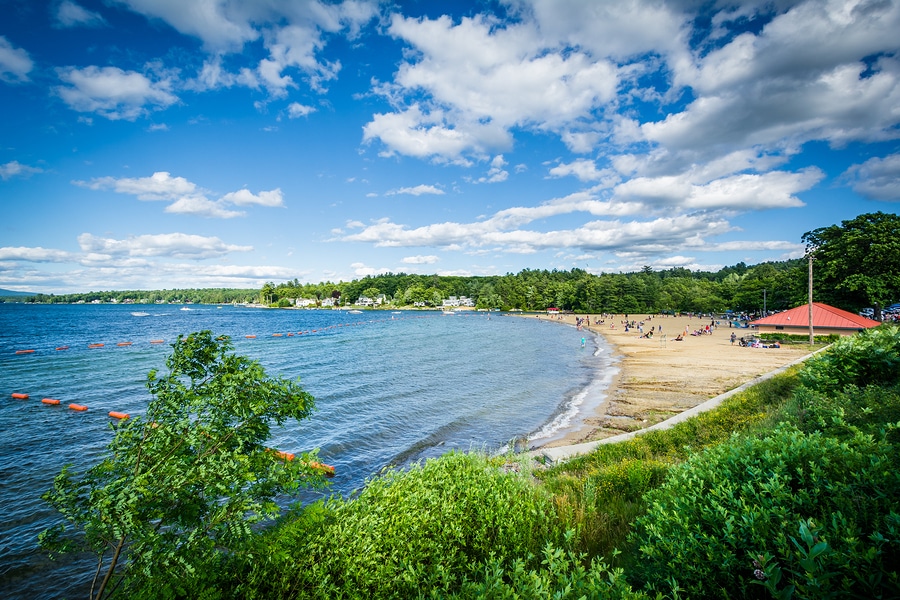 Lake Winnipesaukee beckons vacationers to its shimmering shores year after year. This grand New Hampshire lake has been an idyllic destination for over 100 years and remains a favorite today. With over 170 miles of shoreline, the 44,586 acres lake invites visitors to enjoy all the fun activities on and around it. It's no surprise that boating is a popular attraction, whether on a fancy dinner cruise or simply exploring the many islands in a kayak. Quaint towns dot the shoreline and offer great dining and shopping. While Weirs Beach has all the fun vacation entertainment and activities one expects on a carefree getaway. However, no Lakes Region stay is complete without exploring the wonderful hiking trails that surround Lake Winnipesaukee. Enjoy summit views of the stunning lake and distant mountain ranges. It will take your breath away!
After exploring the boat cruises, dining, shopping and activities on Lake Winnipesaukee, return to your quiet retreat on nearby Lake Winnisquam. The Lake House at Ferry Point Inn is the only lakefront Bed and Breakfast in the Lakes Region. Our classic New England Inn is a welcome escape from the busy towns on Lake Winnipesaukee, yet still close to all the attractions. Wake each morning to serene lake views and an excellent, homemade breakfast. Book your elegant guest suite at The Lake House at Ferry Point Inn for your perfect getaway in 2020.
5 Best Things To Do Around Lake Winnipesaukee
Lake Winnipesaukee is one of the oldest vacation destinations in the country and remains beloved by new and returning visitors to this day. The gorgeous lake offers everything needed for a wonderful getaway in any season. Discover the fun and relaxing attractions on and around Lake Winnipesaukee:
Enjoy a serene, peaceful stay at The Lake House at Ferry Point Inn that's also close to all the Lake Winnipesaukee attractions. Start your new year off right and plan the perfect getaway to the Lakes Region in 2020. Reserve your beautiful room at our tranquil bed and breakfast hideaway on the shores of Lake Winnisquam.