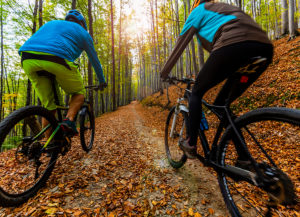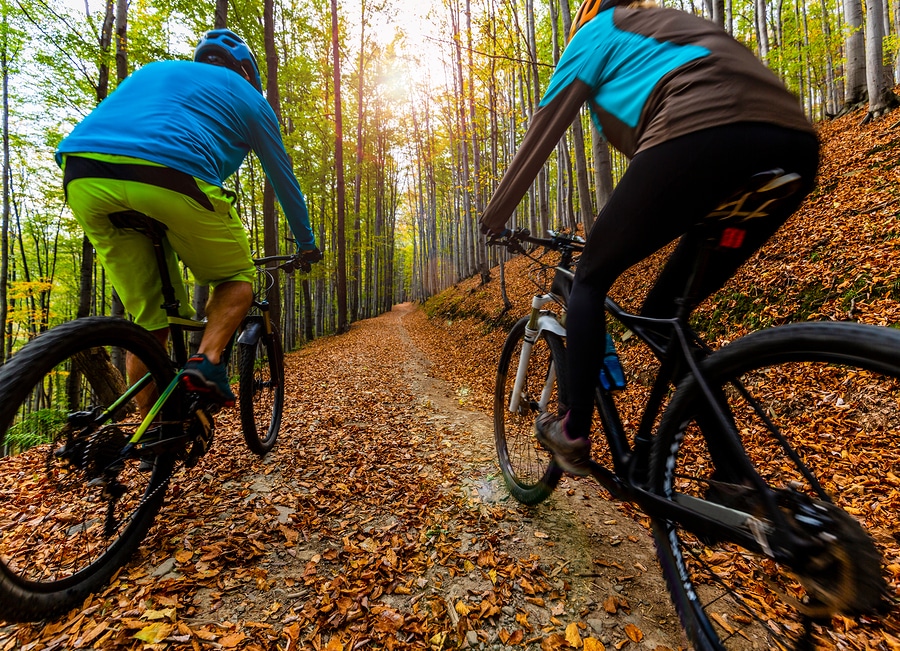 Summer may be over but the mountain biking thrills are just beginning in the Lakes Region. The cool, crisp autumn air and less crowded tracks make it the perfect time for a trail riding escape to New Hampshire. Test your skills on challenging switchbacks, climbs, and heart pumping descents. However most trails systems offer multiple skill level options. So novice to expert riders will enjoy a rewarding day on the tracks. Not to mention that the Lakes Region is one of the most scenic areas to enjoy the outdoors. Mountain biking trails wind through deep forests, over glacier rock formations and along shimmering lakes. While the brilliant fall foliage only enhances the natural beauty of the area. 
Lake House at Ferry Point Inn has easy access to 3 great mountain biking trails in the Lakes Region. Make our idyllic Bed and Breakfast, on the shore of Lake Winnisquam, your homebase while exploring the best trails. Relax in your private guest suite after a day of riding adventures and enjoy a luxurious night's sleep. Then wake to stunning lake-front views and a hearty, gourmet breakfast. We'll have you rested and ready for another thrilling day on the trails. Book an exciting mountain biking getaway in the Lakes Region this fall. 
3 Thrilling Mountain Biking Trails to Ride this Fall
New Hampshire State Parks named Ahern State Park one of the 3 must ride mountain bike trails in New Hampshire. Only minutes from our bed and breakfast, this wonderful trail also offers views of Lake Winnisquam.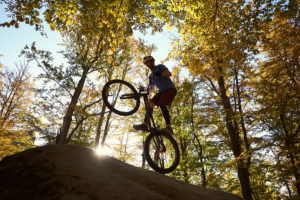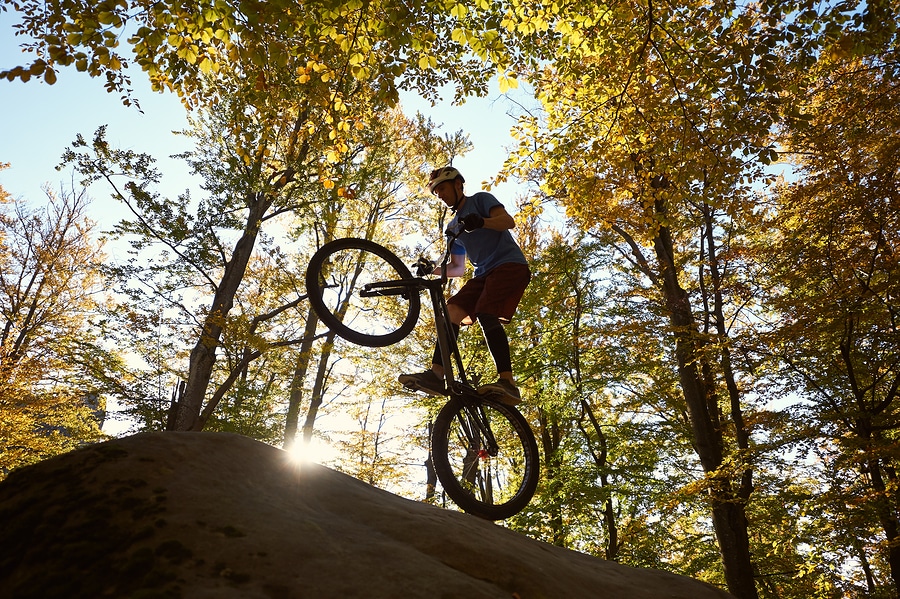 The 10 to 15 miles of diverse terrain is on a singletrack with great lake views but not a lot of climbing. The 2 hours of riding includes challenging rock drops, tight trees, and switch backs. The excellent trail conditions are thanks to the local NEMBA chapter who build and maintain the tracks.  
Find a great track for many skill levels on the Franklin Falls Dam Trail. This 10-mile trail, located within 2,500 wooded acres, spans five towns. Noted as "very un-New England" do to the few rocks on this flowing single track. However, experts will still enjoy steep pitches, tree-slaloming, and tight switchbacks. Most riders come out to test their skills on the signature trail, the "Mighty Chicken." The Chicken Ravine creates a natural half-pipe on this gravity track. The sandy subsoil also makes this a great year-round trail without a muddy season. 
Pemigewasset Valley Mountain Bike Trails also offers choices for beginners and advanced cyclists. Most of the track caters to experience mountain bikers, however it also includes a short loop for those new to the sport. The Gyroscope Bike Trails, also known as the "Gyro" is made for novices, but it also offers a jump area for experts. Many mountain bikers use the curving tract to develop or improve their turning skills. Beginners can practice on the pump tract with a starting ramp and figure eight trail. 
Plan a Mountain Biking Vacation this Fall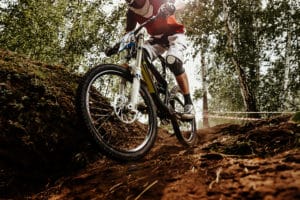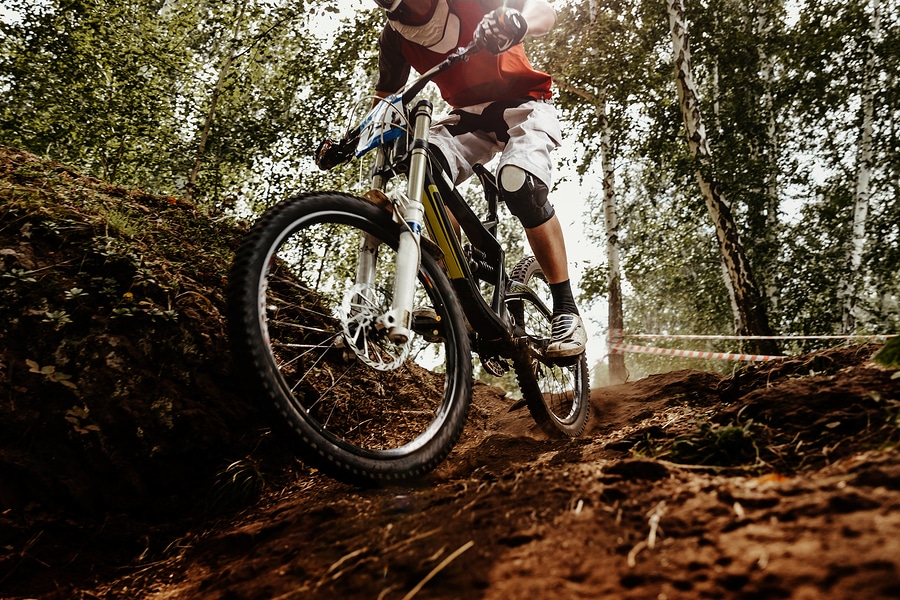 Escape to the beautiful Lake Region in New Hampshire this fall. Spend your days biking through the New England landscape, glowing with autumn colors. After a day conquering the mountain biking trails, relax on the peaceful lawn overlooking Lake Winnisquam at the Lake House at Ferry Point Inn. Maybe take one of the bed and breakfast's kayaks for a paddle on the lake before heading to dinner. Our central location is close to all the best dining spots for a romantic evening out. Then return to the only lakefront bed and breakfast in the Lakes Region and watch the sunset behind the distant mountains. Our luxury guest suites offer all the comfort needed for a dreamy night's sleep. Reserve your room in our classic New England Inn for an unforgettable fall vacation.