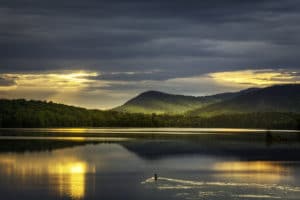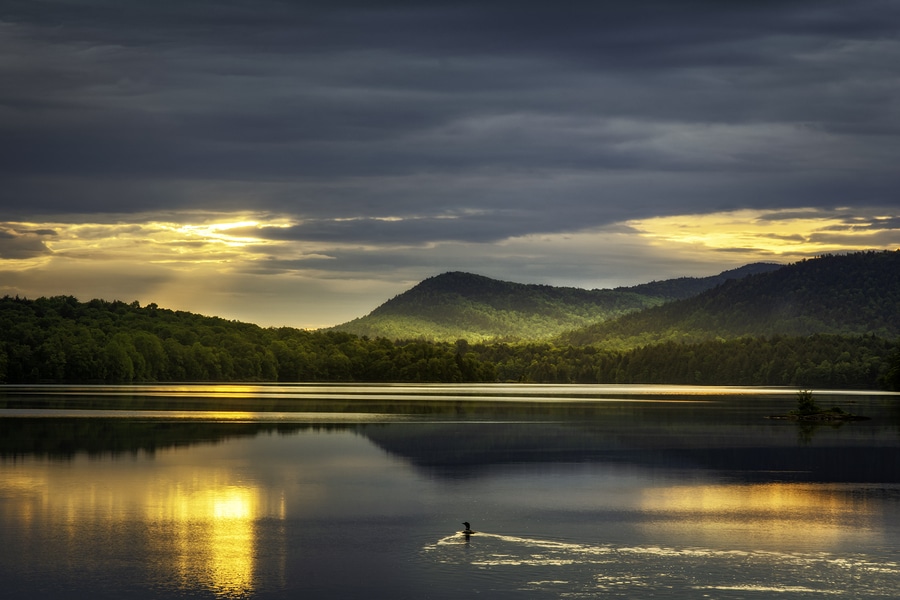 The Lakes Region of New Hampshire, with shimmering shorelines, lush forests and mountain top hikes, offers wonderful bird-watching opportunities. The rich and diverse habitats are home to majestic raptors, graceful waterbirds and colorful woodland birds. A relaxing day of kayaking or hiking can become an exciting bird-watching excursion. Guests at The Lake House at Ferry Point Inn also have direct waterfront access to beautiful Lake Winnisquam. In fact, we're the only lakefront Bed and Breakfast in the region. Common Loons, Mallards, Mergansers, Belted Kingfishers, Osprey and Bald Eagles have all been spotted on the lake. Our elegant guest suites, gourmet breakfasts and serene lake views create the perfect fall getaway. Reserve your room with us today for an unforgettable bird-watching vacation.
Lakes Region Bird-watching and Nature Centers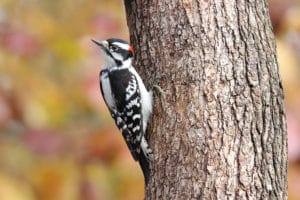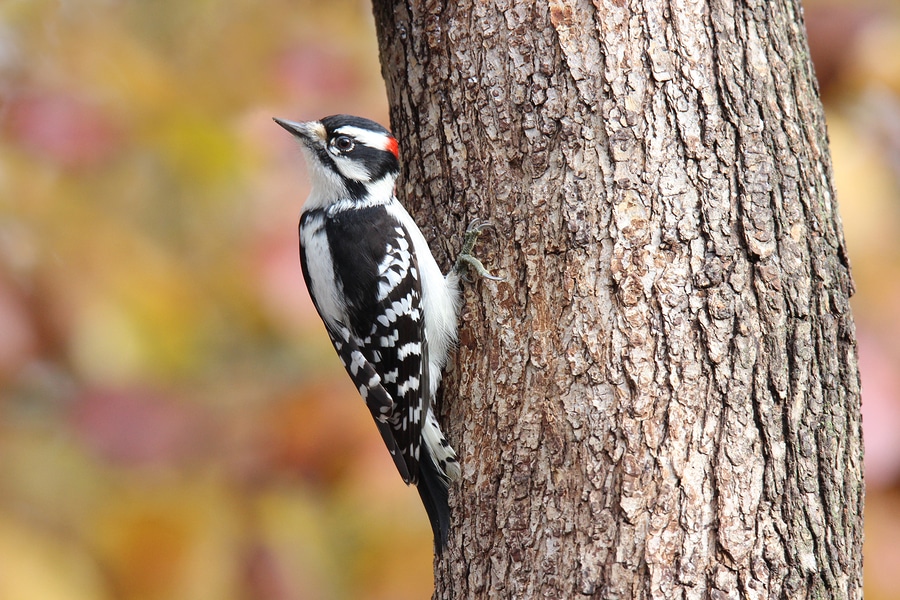 Bird-watching is best when combined with boating and hiking, two favorite fall activities. The common loon, with sleek black heads, striking red eyes and mournful song are famous in this area. There's no better way to find them then gliding quietly in a kayak along the shoreline. Also keep an eye out for cormorants, mergansers and great blue herons. Look up every now and then to spot the osprey and bald eagles hunting for fish. The deep forests and nearby mountains offer miles of tranquil hikes and bird-watching chances. Thick canopies, grassy fields and open vistas are all home to a variety of birds. The woodland residents include owls, warblers, flycatchers and woodpeckers. Look for circling hawks, eagles, and vultures over meadows or on mountaintops. 
There're also two excellent nature centers to visit at their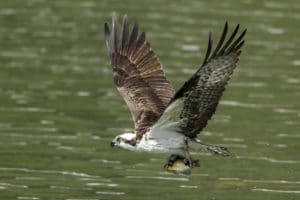 beautiful locations. The Loon Center is situated on the Markus Wildlife Sanctuary and has two walking trails through the 200 wooded acres. The Forest Walk is a beautiful path during the fall colors and home to many bird species including warblers. While The Loon Nest Trail has a mile of shoreline along Lake Winnipesaukee for great bird-watching including the resident pair of loons. Squam Lake, with 64 miles of shoreline and over 30 small islands, provides nesting areas for one of the largest loon populations in the state. The Squam Lakes Natural Science Center has excellent educational events and a chance to get close to the magnificent birds of the region. Their current residents include several owls, hawks and a bald eagle. All the birds, along with other wild animals, are found on the fascinating Live Animal Exhibit Trail. 
The Lakes Region is at its most magical with the glowing autumn colors. It's a wonderful time for a serene vacation, kayaking, hiking or watching the sunset over Lake Winnisquam. Book a fall bird-watching getaway at our idyllic lakefront location at the Lake House at Ferry Point Inn.