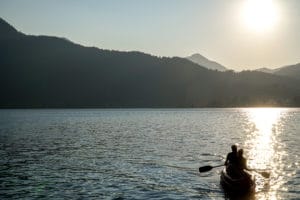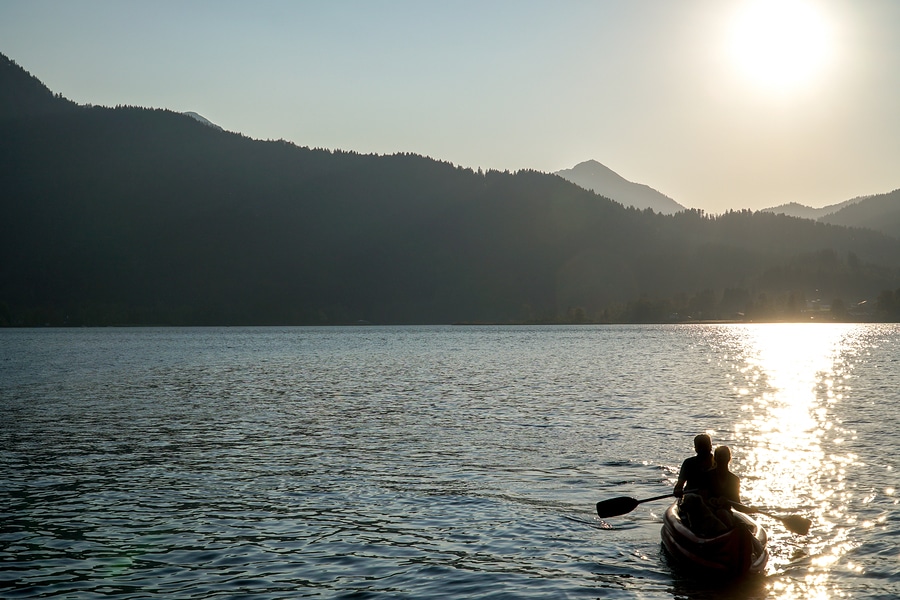 Enjoy idyllic sunny days kayaking on the pristine waters of Lake Winnisquam. Explore the fourth-largest lake in New Hampshire and everything it has to offer. Spend your days gliding along the tree-lined shore or around the tiny islands. Cool off swimming the crystal clear lake and keep an eye out for wildlife while fishing for trout or bass. Welcome to the perfect summer vacation at the Lake House at Ferry Point Inn! We're the only lakefront bed and breakfast in New Hampshire's Lakes Region, right on the shores of Lake Winnisquam. Our guests love the easy access to this beautiful lake and all the summer fun it supplies. We have several kayaks available and a small beach on the property. After a delicious breakfast, grab a beach towel and go play in our very own lake. Reserve your perfectly appointed guest suite for an unforgettable summer escape. 
Kayaking Lake Winnisquam
At the Lake House at Ferry Point Inn, we provide two one-person kayaks and one two-person kayak. Of course, kayaking enthusiasts are welcome to bring their own as well. Nearby Winnisquam Marine also offers a variety of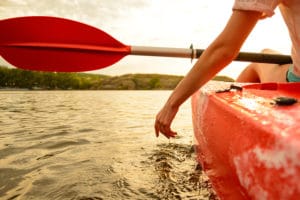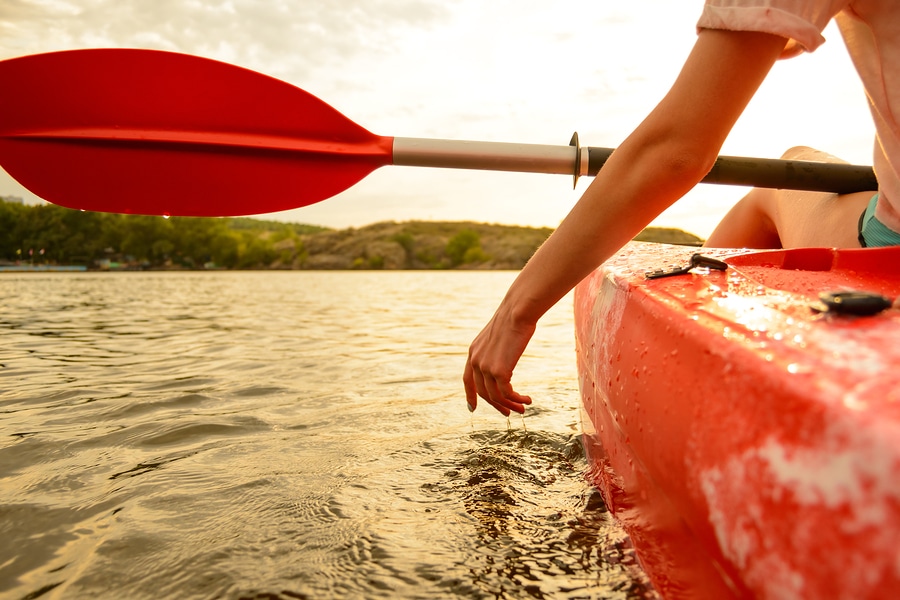 kayaks, paddleboards, and canoes to rent. They also have a sandy beach that's great for swimming after a day of kayaking. 
At 10.5 miles long and 1.5 miles wide Lake Winnisquam claims the title of the fourth-largest lake located entirely within the state's borders. Spend days searching the many coves and inlets while enjoying the amazing views. Challenge yourself to visit all the islands dotting the lake. It might take a few trips to see Loon Island, Three Islands, Pot Island, Hog Island, and Mohawk Island.
In addition to kayaking and swimming, many love to fish the abundant lake. Anglers will find rainbow trout, lake trout, landlocked salmon, and whitefish during the cold water season. While the warmer waters bring small and largemouth bass. Bass fishing tournaments also start-up in the summer months.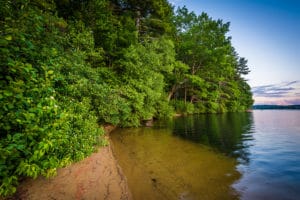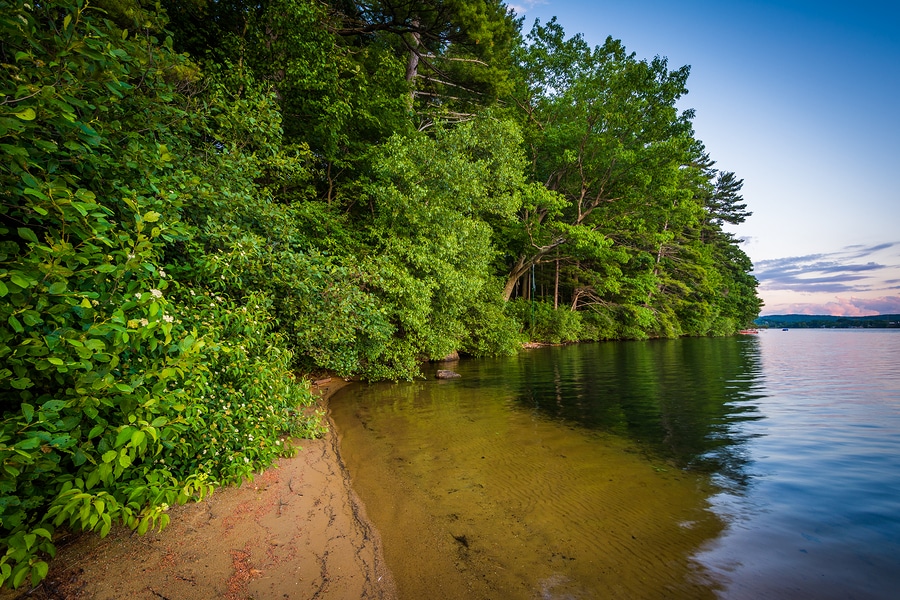 Lake Winnisquam also has public beaches, some with hiking trail access. Ahern State Park has many pretty walking trails through its' wooded 128 acres. The small swimming beach invites visitors to relax and cool off. While Bartlett Beach has access to the impressive WOW Trail, in addition to fishing, picnic areas, and seasonal restrooms. The lively little city of Laconia also has a beach with swimming, fishing, picnic and bathroom facilities. 
However, nothing can beat your own private beach right outside your guest suite at a charming New England Bed and Breakfast. Spend your summer vacation kayaking and swimming shimmering Lake Winnisquam that's just steps from our lovely gardens. Relax every evening watching the sunset over the lake from the big front porch or lakeside gazebo. Book a New Hampshire Lake Region getaway now, before the summer months slip away.