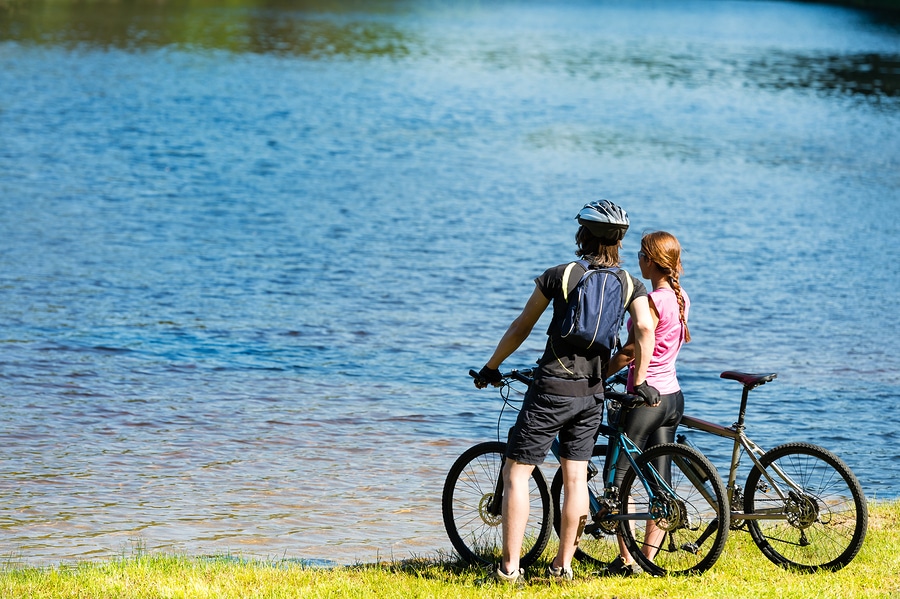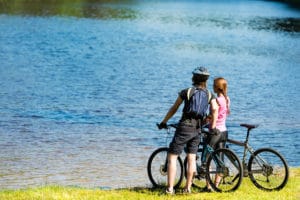 Spend this summer biking the scenic New England countryside or flying down thrilling mountain trails. Whatever your style there's a biking option to enjoy in the stunning Lakes Region of New Hampshire. All the trails feature amazing views of mountains, lakes, rivers, or forests. Challenging trails include steep climbs with adrenaline-pumping descents. While multi-use pathways journey through quaint towns, parks, and wildlife viewing areas. At the center of these biking choices, stay at the tranquil Lake House at Ferry Point Inn. We're the only lakefront Bed and Breakfast in the Lakes Region and offer elegant accommodations in an idyllic setting. Each morning wake up to beautiful views of Lake Winnipesaukee and a hearty gourmet breakfast. Reserve one of our perfectly appointed guest suites and plan your summer biking getaway.
Mountain Biking and Scenic Trails
The Lakes Region delivers when it comes to exciting and challenging mountain biking trails.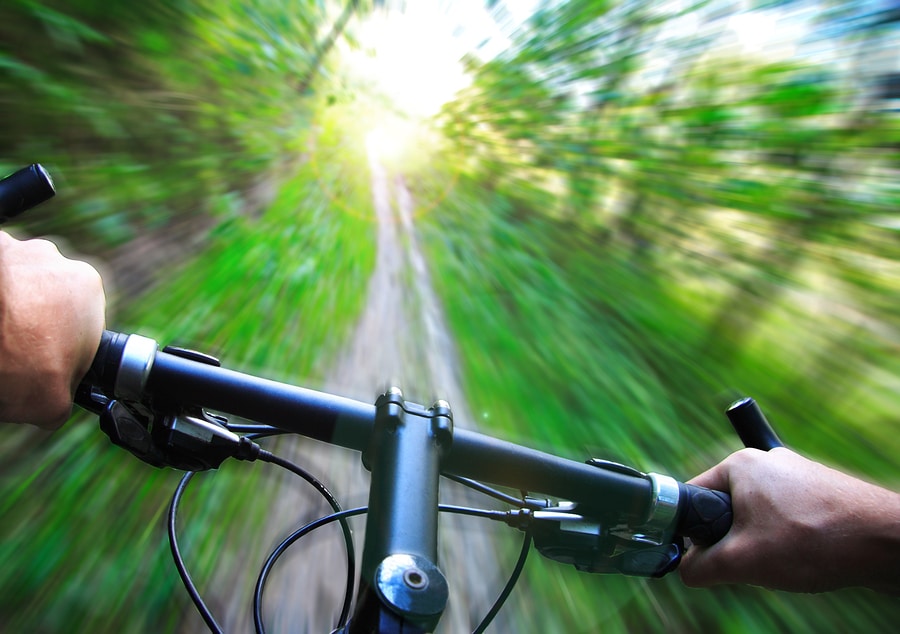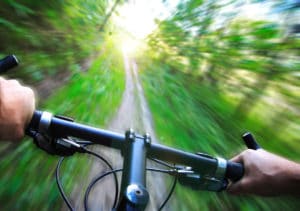 The Franklin Falls Dam Trail offers rides for any skill level. The 10-mile trail, within 2,500 wooded acres, crosses five towns and has many features. Experts can enjoy steep pitches, tree-slaloming, and tight switchbacks. While the Pemigewasset Valley Mountain Bike Trails has a short loop perfect for beginners, however, most of the trail is made for experienced riders. The moderate to difficult trails include hill climbs followed by awesome downhills rides and switchbacks. The Gyroscope Bike Trails, also known as the "Gyro" is made for beginners, but it also offers a jump area for experts.
All around the lovely lakes and through the quaint towns, discover multi-use trails for short biking trips or all-day excursions. Nearby find the WOW Trail in Laconia that hugs the tracks of the Winnipesaukee Scenic Railroad. This paved, 10 foot wide, multi-use pathway is loved by bikers, in addition to walkers and runners. The pretty 2.5-mile trail connects to the almost 2 miles long Winnisquam Scenic Trail. The Wolfeboro area also has two interconnecting biking trails that travel through several towns. The shorter .5 mile Bridge Falls Path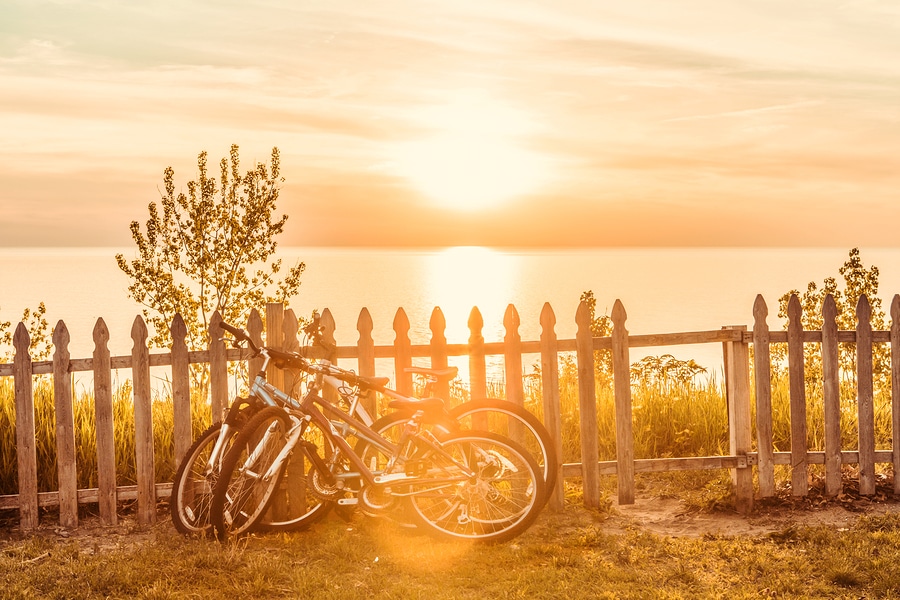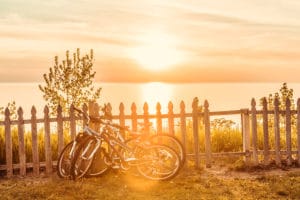 runs along the Back Bay and has access to Wolfeboro Railroad Depot, Albee Beach and Bean Park. It also connects to the larger Cotton Valley Rail Trail that covers 12 miles on a well-maintained, hard-packed multi-use trail. Travel through the towns of Wolfeboro, Brookfield, and Wakefield while enjoying lake views, trestle bridges, and pristine wetlands. Stop for lunch at the many charming town restaurants or picnic in one of the sunny parks. By far the largest trail, at over 50 miles, is The Northern Recreational Rail Trail. Take in the breathtaking scenery while biking over covered bridges, through idyllic farmlands and beautiful New England towns.
The Lakes Region is a biking dream vacation with a choice of scenery and thrills for all skill levels. Explore the mountains, forests, lakes, and towns of New Hampshire cruising on a summer bike tour. Book your vacation at the Lake House at Ferry Point Inn before the sunny months slip away.