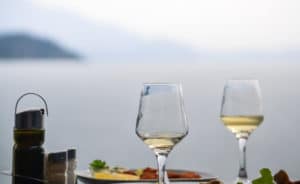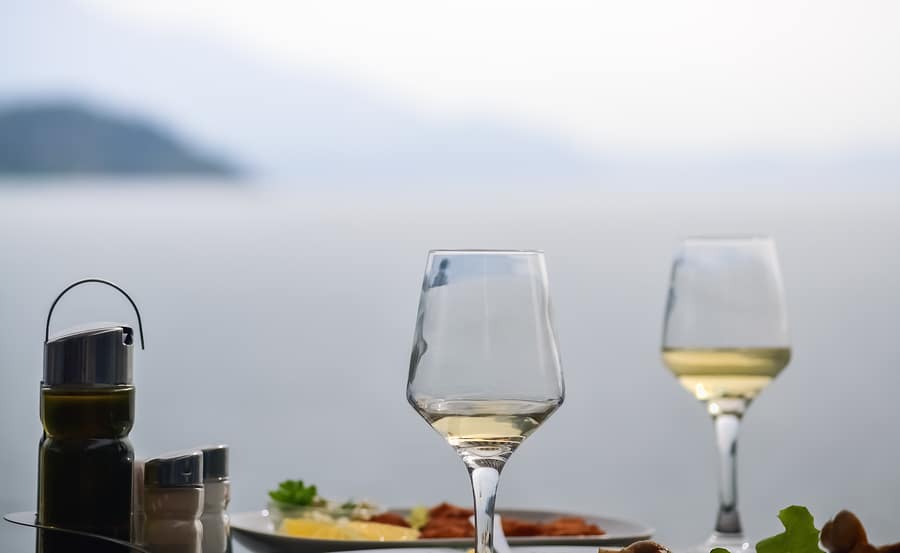 New Hampshire breweries and wineries offer a day of sipping wonderful spirits at beautiful farms, cool pubs, and fun restaurants. Plan a touring route and see the Lake Region sites while discovering locally crafted beers and wines. Many tasting rooms also have dining, some with amazing mountain views. Nothing is more refreshing than a glass of wine or cool beer after a day of hiking or boating. Choose your new favorite to take home or bring back to your summer bed and breakfast. The Lake House at Ferry Point Inn offers the only lakefront location in the Lakes Region. Watch the sunset over Lake Winnisquam from our relaxing porch, while sipping a glass from the local breweries and wineries. Our guests love the tranquil, scenic property that's close to all the attractions. And our hearty, gourmet breakfast will have you ready for another day of adventures. Reserve your summer escape to the Lakes Region today.
Lakes Region Wineries
Alongside the idyllic farms find vineyards and wineries that welcome visitors to taste the local fruits, flowers, and grapes. These wines have complex and sophisticated flavors that are unique to the area. Sample a wine flight while lingering over a plate of small bites and taking in a lovely view. It's a wonderful way to spend a sunny summer day in the Lakes Region.
Haunting Whisper Vineyard & Spirits create red, whites and fruit wines that appeal to sweet and dry preferences. Not only do they offer a lovely 75 acre setting with mountain views, but visitors will also enjoy their rum and brandy-based spirits. Gilmanton Winery and Restaurant also offer wonderful views on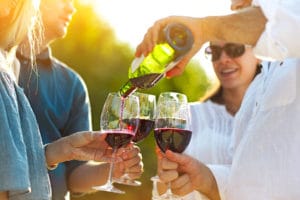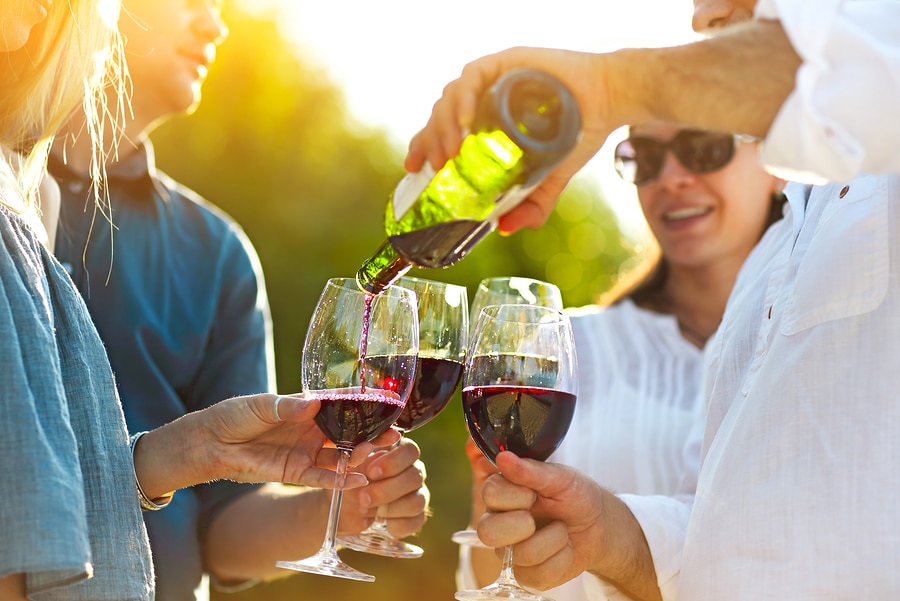 their 9 acres property. Enjoy a wonderful dinner while sampling their wines. Stop by the family-run country winery, Coffin Cellars Winery for complimentary tastings April through December. They specialize in fruit and berry wines, wonderfully refreshing in the summer. However, Winnipesaukee Winery wins for the most refreshing summer drink with their Wine Slushies available Memorial Day through October. They also offer a wide selection of dry to sweet wines
You'll learn a lot when visiting the Hermit Woods Winery & Deli or on their detailed wine cellar tour. Enjoy a cheese and cured meat plate while tasting wines enhanced with locally sourced fruit, honey, and flower notes. While the Sap House Meadery LLC has an hour-long Hive to Bottle Tour is only on Saturdays. Reservations are strongly encouraged for this in-depth look behind the scenes. Seven Birches Winery produces classic European grape varietals in addition to their distinctive fruit wines such as blueberry, apple, and pumpkin. Stop in any Wednesdays or Saturdays for an informal Meet the Winemakers' winery tour.
Area Breweries
The creative microbrewery culture is thriving in the Lake Region. Most breweries offer unique pub food and some even have live music on the weekends. Complete your summer vacation with locally made beer while enjoying the serene New Hampshire countryside.
Kettlehead Brewing Company takes pride in its locally sourced menu as much as its custom ale. Stop in for great food, beer, and live music while on your summer adventures. Find the warm and welcoming Hobbs Tavern & Brewing Company at the foot of the New Hampshire White Mountains.​ This idyllic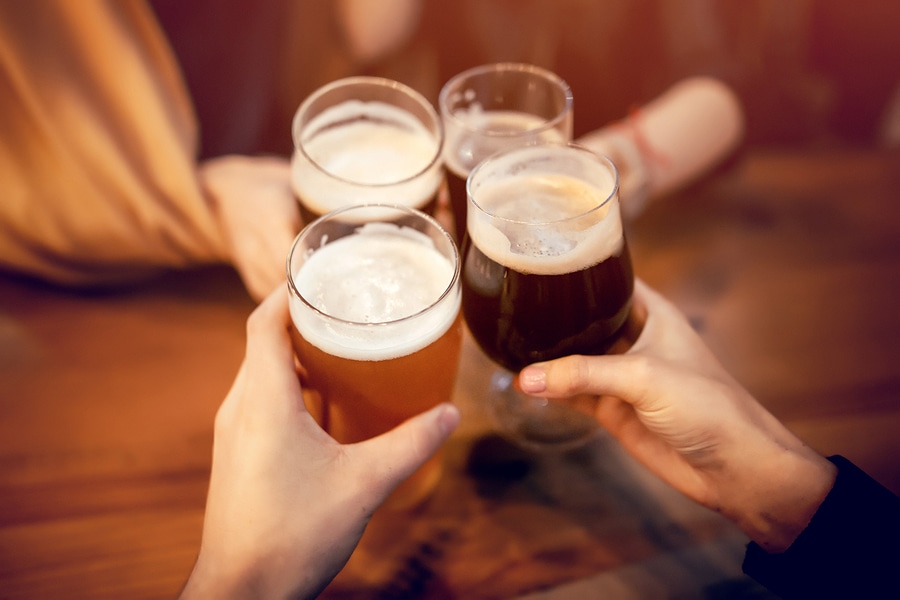 countryside tavern offers classic comfort food and handcrafted beer. Visitors also come for all the fun events such as comedy shows, live music, painting nights and murder mystery dinner theater.
Right in the heart of downtown Wolfeboro find the Lone Wolfe Brewing Company. What started as a one-man one barrel brewery and tasting room has grown to a 100 seat beer hall with a full menu and bar. The cool, rustic interior has plenty of character with its' locally milled 27-foot live edge bar and authentic beer hall tables from Kulmbach, Germany. While Squam Brewing is an up and coming nano-brewery. Take a tour of their retrofitted 145 gallon Stout kettle used to create their custom brews. Twin Barns Brewing Company, housed in two joined 1850 barns, offers excellent food to complement their wonderful beer. Lastly, don't miss the Canterbury Aleworks. This nano-brewery has its own style from the classic red British phone booth at the entrance and pub filled with interesting collectibles and knick-knacks.
A summer Lakes Region getaway includes adventures hiking, biking, and boating combined with great food, breweries, and wineries. Lake House at Ferry Point Inn is at the center of it all with a private lakefront location. Book your elegant suite with us for the perfect summer escape.