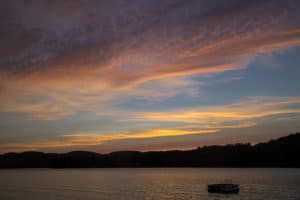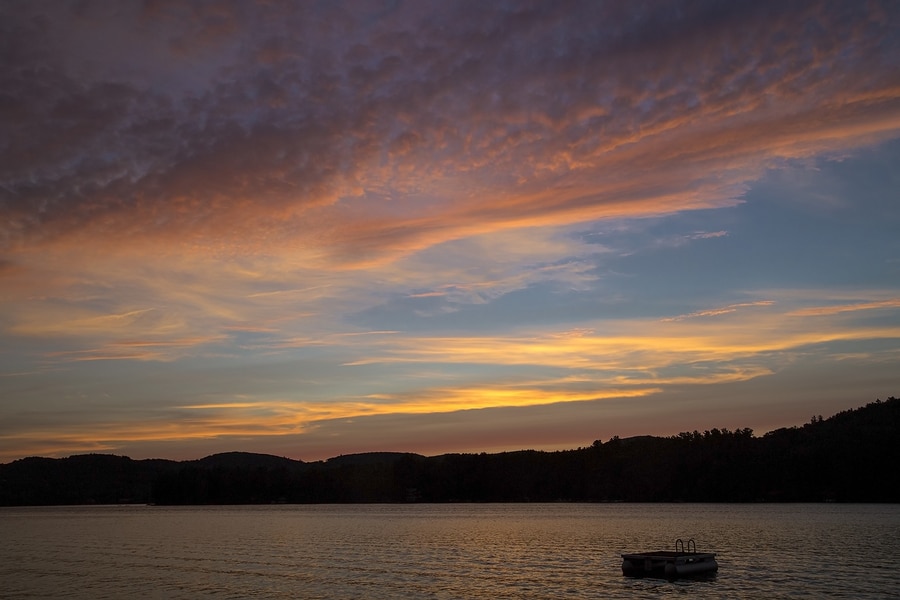 Boat tours or evening cruises are the best way to explore the stunning Lakes Region of New Hampshire. Zoom around a pristine lake, searching every small island, then ending with a relaxing swim. However, maybe an elegant dinner and dancing cruise watching the sunset is your perfect evening. The Lakes Region has two excellent boat tour and cruise options. The Experience Squam Boat Tours has custom excursions for smaller groups. While Mount Washington Cruises offers larger scenic and dinner cruises on Lake Winnipesaukee, New Hampshire's largest lake. 
Wake up to a tranquil lake view every morning while staying at the Lake House at Ferry Point Inn. We are the only lakefront Bed and Breakfast in the region with idyllic views of Lake Winnisquam. Our charming, classic New England inn invites guests to relax and take in the landscape on our breezy lawn or big front porch. Reserve your elegant room at the Lake House at Ferry Point Inn and plan your spring and summer getaway on the lakes today.
Squam Lake Boat Tours
Squam Lake is not the largest lake in New Hampshire but it has a certain magical quality. Afterall it was chosen as the backdrop for the movie "On Golden Pond." Its' pristine waters, abundant wildlife and hidden coves make visitors feel they are discovering a personal treasure. While the Experience Squam Boat Tours is smaller, customizable tours enhance that experience. Owner Cindy O'Leary offers several excursion options, almost all can be altered to your party's liking.
The Essence of Squam tour is a great introduction to this uniquely beautiful lake. While cruising around the sites learn about the environment, wildlife, and history of the local landmarks. One big draw is the On Golden Pond movie sights. Add a beach picnic, an ice cream stop, blueberry picking, or a tour of Church Island. Maybe your group would like to add fishing or a swim to the tour. Your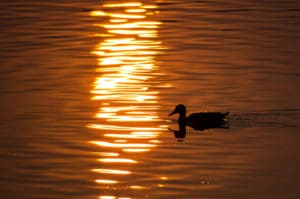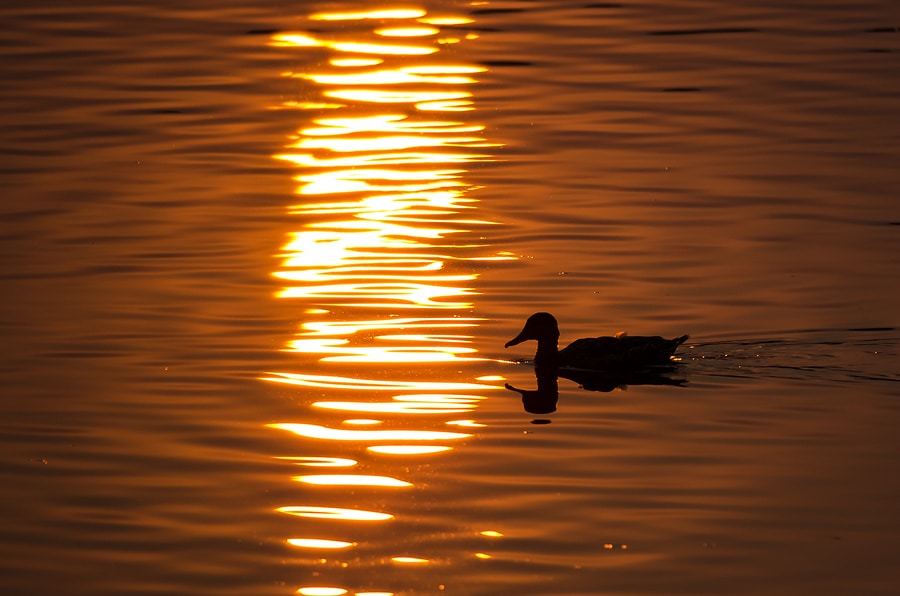 tour guide might even dare you to jump off the aptly named "Jumping Rock." Fans of the "On Golden Pond" movie and play have two special choices. CJ Willingham, Katharine Hepburn's personal assistant, and the assistant director joins the tour. She shares many stories from her experiences on the movie set. While Ernest Thompson, writer of the play and screenplay, talks about his memories on the "Golden Pond: Through the Writer's Eyes" tour.
Their Spring Tour focuses on the nesting birds of the season especially bald eagles, mergansers, blue heron and cormorants. In addition to searching for wildlife guests also tour Church Island, stroll the Chamberlin Reynolds boardwalk, and the On Golden Pond movie house. The Sunset and Moonlight and Island Cookout Cruises are very popular. On warm summer nights, swims have been known to happen with or without bathing suits. Bring a group of up to 8 people and all the food you want for an island campfire cookout. Your guide will supply all the cooking utensils and get the fire started. 
Cruise Mount Washington Tours
Cruise Mount Washington has been a tradition since 1872 and now has a fleet of one large ship (M/S Mount Washington) and two smaller vessels. All tours cruise the 44,000 acres of crystal clear Lake Winnipesaukee. This impressive lake offers sweeping views of the forested landscape with the foothills of the White Mountains in the distance.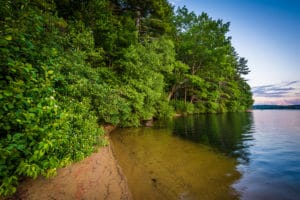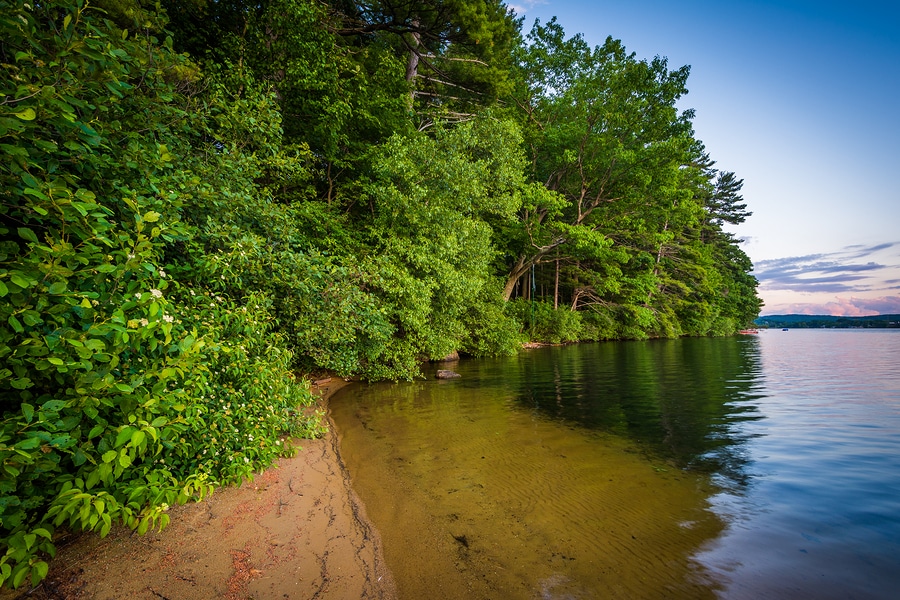 The 230-ft Mount Washington vessel hosts a choice of entertaining, romantic and sightseeing cruises. Visit five ports along the 2 and half hour scenic day cruises during the week. The lively dinner and dance tours have a different theme every night and include a generous buffet. Their seasonal parties are very popular, so plan ahead if you want to add a lobster fest dinner to your cruise or fireworks on the 4th of July. While the awe-inspiring fall foliage cruises book up months in advance. 
For shorter tours on their smaller crafts try the Island Mailboat Cruises or tours on the Doris E. Get a more intimate view of life on Lake Winnipesaukee traveling with the oldest float post office in the US. The two-hour mail run visits a number of the small islands. 
After a cruise or boat tour enjoy the convenience of playing in Lake Winnisquam right outside your room. We have kayaks for our guests and a small beach to cool off during hot summer days. Or simply watch the sunset from our gazebo or lovely gardens each night. Reserve your guest suite at the Lake House at Ferry Point Inn for a wonderful Lakes Region vacation.