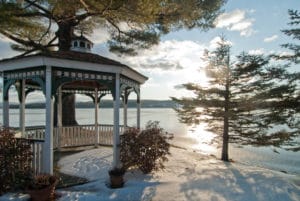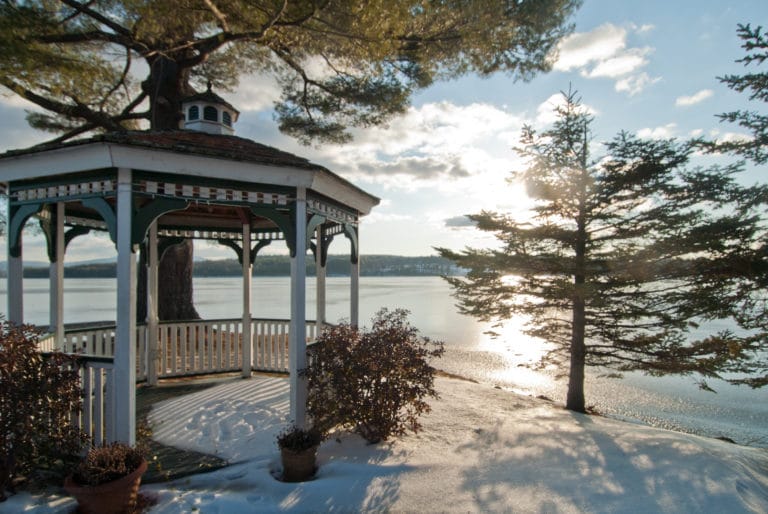 The Lake House at Ferry Point, known for its restful atmosphere and beautiful scenery in New Hampshire's Lakes Region, is an excellent place to spend some time during these cold winter months.  So many of us tend to stay indoors, out of the harsh elements of winter, but we urge you to do exactly the opposite.  It doesn't matter what the weather does in New Hampshire; there's always something fun and exciting going on here. Book your room at our wonderful Bed and Breakfast, and take part in the best winter activities the Lakes Region has to offer.
Winter Activities in New Hampshire
The Lakes Region in New Hampshire is well known for its surrounding mountains.  Though they offer tremendous fun in the other 3 seasons of the year, it seems like these mountains were simply made for the incredible winter activities that you'll find here.  It's been said that winter is the secret season in the Lakes Region; a place of quiet charms and a restful atmosphere.  Come to the Lakes Region this winter, so you can renew your spirit and reconnect with nature during these dark, cold months of winter. All you have to do is get here! Once you're ready to play, here are our favorite winter activities in New Hampshire:
When you're done playing in the snow and ready for a little down time, our Inn will be here waiting. Book your stay at our New Hampshire Bed and Breakfast, and experience these extraordinary winter activities for yourself!