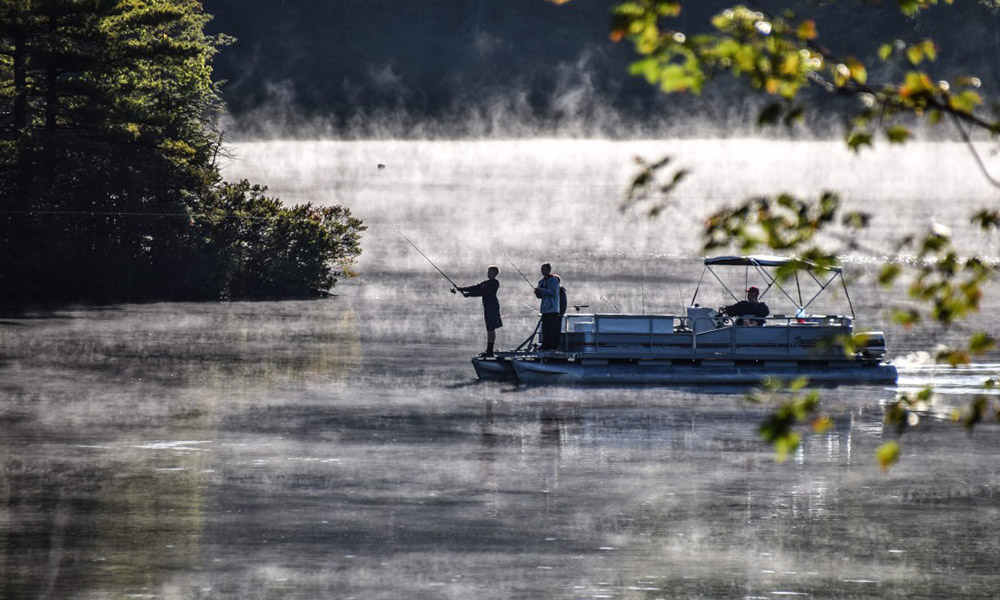 With the majority of the country shut down in the hopes of stemming the spread of the COVID-19 pandemic, the tourism industry is at a standstill.  We've missed welcoming guests into our Bed and Breakfast and sharing with them all of the fun things to do in the  Lakes Region.  More importantly, we've missed being a place you can count on to get away and relax.
In the face of the hard work we're doing to socially distance ourselves from our communities, we still think it's good for us to dream, plan, and generally look forward to vacations. That includes sharing with you the many fun things to do in the Lakes Region and the surrounding areas. The best part of these things? They can be enjoyed while keeping social distancing guidelines in mind, too.
After so many weeks spent in isolation, wouldn't it be nice to plan in "you" time, to be enjoyed when it's safe this summer? Our New Hampshire Bed and Breakfast is the perfect place for that much needed R&R. As we start to see some light at the end of this pandemic tunnel, give yourself permission to dream.  Book your stay at our New Hampshire Bed and Breakfast today!
10 Things to do in the Lakes Region This Summer
The Lake House at Ferry Point is a lakefront bed and breakfast situated in the Lakes Region of New Hampshire. The area has long been a popular destination for outdoor enthusiasts and those who are just looking to relax. Like most outdoor activities, those in the Lakes Region can also be enjoyed while practicing all the safe social distancing guidelines we've grown accustomed to. That is what makes our Inn one of the best getaways of the summer!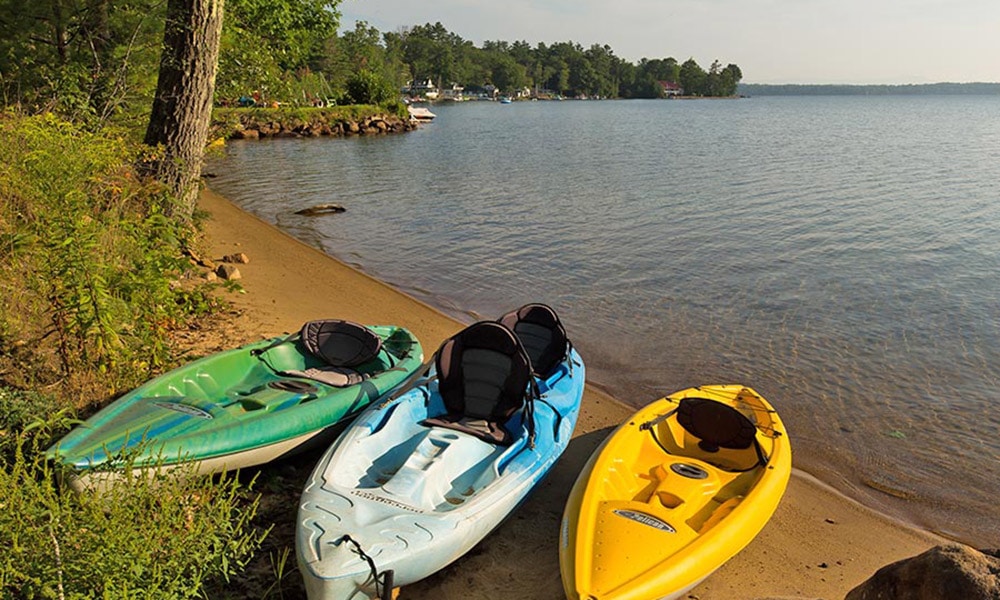 The Lakes Region is an exciting destination for all varieties of travelers. We are facing a lot of uncertainty these days, so we've decided to focus on attention on things you can do in the Lakes Region outdoors and at a safe distance.  Here are 10 of our favorite things to do in the Lakes Region. We hope to see you participating in as many of these as you can this summer!
Hiking is one of the most popular things to do in the Lakes Region, aside from enjoying the lakes themselves. Mount Major is a popular hiking area in New Hampshire's Lakes Region.
Enjoy the lake from our private beach!  Our sandy beach is perfect for swimming on a warm summer day.
Enjoy an afternoon paddling or boating on the picturesque and quiet Lake Winnisquam. A variety of boats, paddleboards, and canoes can be rented from the Winnisquam Marine, and our inn has a nice collection of kayaks and paddle boats for you to use as well.
Enjoy a quiet afternoon birdwatching on the lake.  Borrow a kayak, and head out in search of the lake's many inhabitants. The Common loon, with their sleek black heads, striking red eyes, and mournful song, are particular favorites in the area. Other common birds you'll find on the lake are cormorants, mergansers, and great blue herons.
Go biking on one of the many easy-to-navigate trails in the area. The Winnepesaukee River Trail is a favorite.
It probably doesn't come as a surprise, but the Lakes Region is filled with endless opportunities for fishing.
Head a little further north into New Hampshire's White Mountains, and explore the stunning Flume Gorge and Franconia Notch State Park.
Take a scenic drive through the White Mountain National Forest.  It's truly beautiful during the summer, but come fall, the mountains will be absolutely ablaze with color; a sight to behold, for sure. There are a number of other scenic drives in the area, too.
Visit New Hampshire's beautiful covered bridges–there are 54 of them in New Hampshire's Lakes Region alone!
It may be obvious, but our favorite on the list of things to do in the Lakes Region is relaxing at our bed and breakfast.  After all, we're the only lakefront bed and breakfast in the Lakes Region.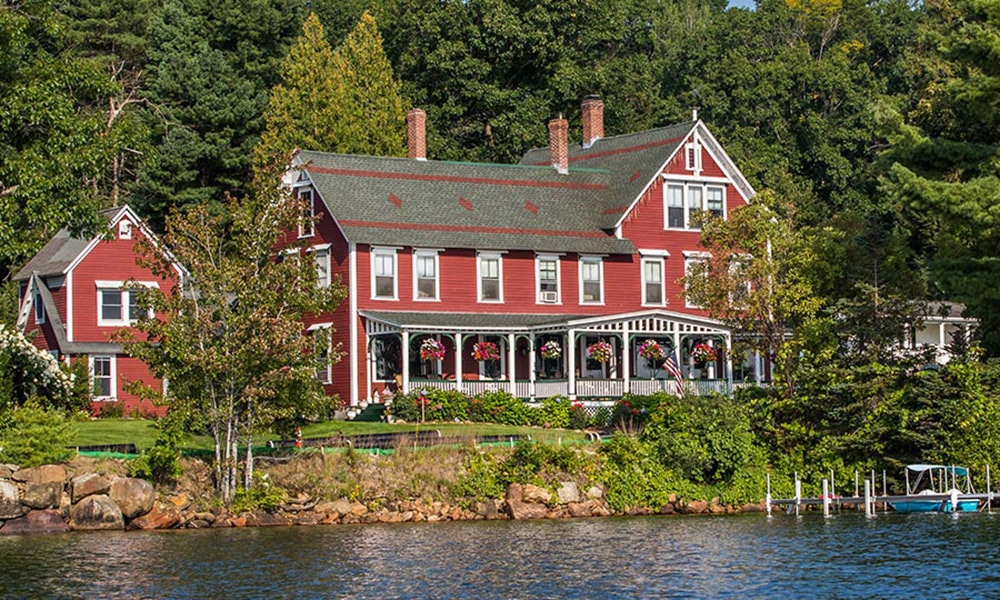 Relax in Comfort at Lakefront Bed and Breakfast
There's no doubt in our mind that our relaxing bed and breakfast is the ultimate getaway destination this summer.  A change of scenery will be nice, and we'll take care of all the details, so you can sit back, relax, and enjoy the view. Don't miss your opportunity to explore the Lakes Region with us this summer.  Book a room at our New Hampshire Bed and Breakfast today!