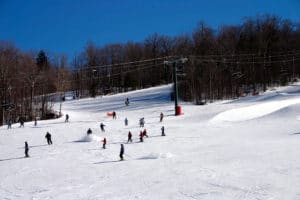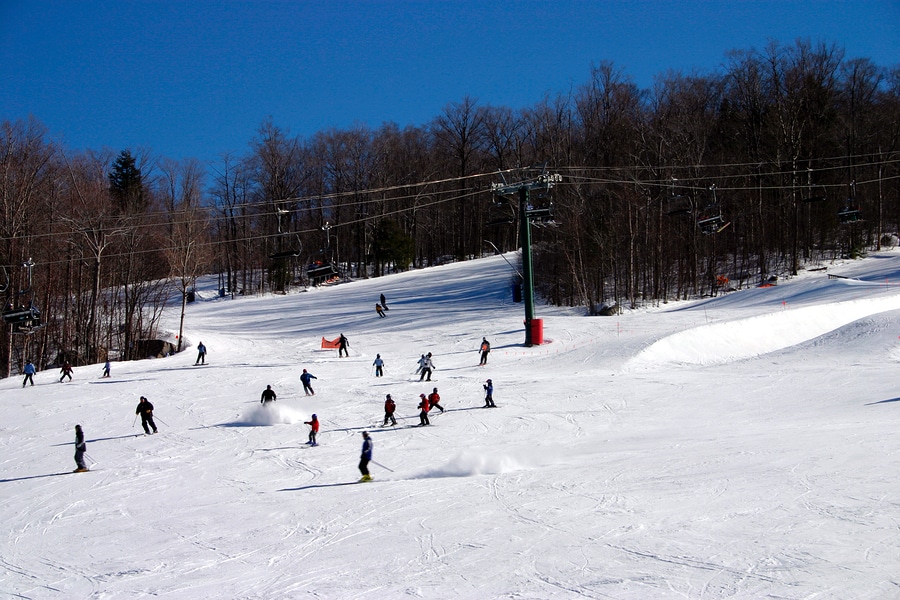 Skiing season is one of the most anticipated times of the year in the New Hampshire Lakes Region. Locals and visitors head for the powdery slopes of our magnificent mountains. Make The Lake House at Ferry Point your destination and take advantage of our generous ski promotion. If you Book a room at our Bed and Breakfast for two consecutive nights you'll receive $100 off your stay and 25% off all activities at Gunstock Mountain Resort. When making your reservation, use the code "SKI" to apply the package discounts, then start packing for a thrilling winter getaway.
Skiing Gunstock Mountain Resort
Gunstock Mountain Resort has all the popular winter activities. The 227 acres include 55 trails groomed perfectly for skiing, snowboarding, snowshoeing and cross country. The average annual snowfall is 120 inches, but 90% snowmaking coverage guarantees great conditions. The summit elevation is 2,267 feet above sea level, so admire the breathtaking views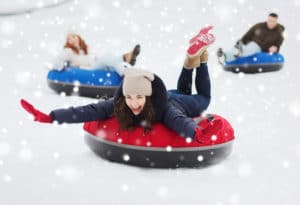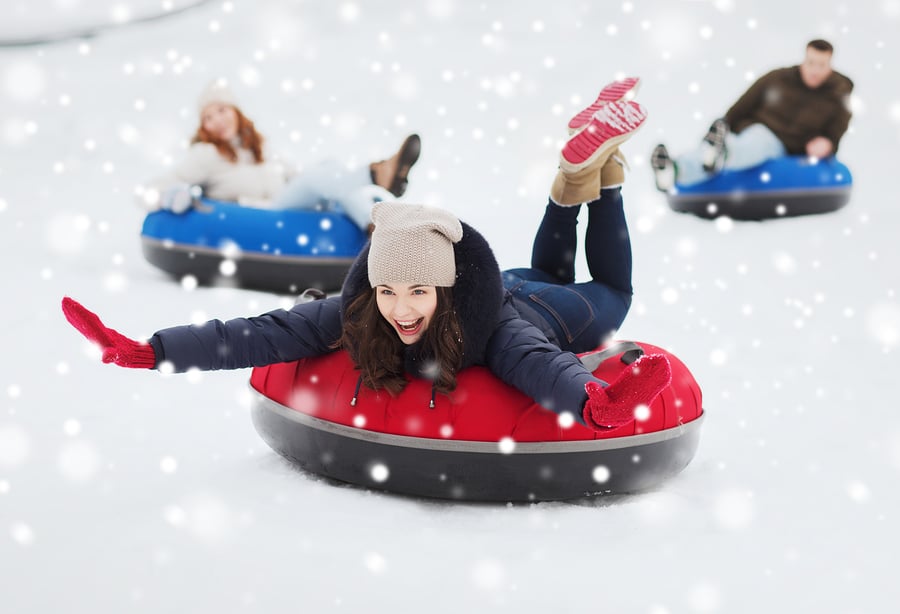 of the lakes sparkling below. Or enjoy skiing at night under the clear winter sky with limitless stars overhead on the 24 night-skiing trails. They also offer group and private lesson packages for beginners and more advanced classes such as alpine racing.
Gunstock has a few surprises that can only be found at their resort, such as New Hampshire's largest tubing run at 1,068 feet. Thrill seekers can fly down the tubing run without the trudge uphill afterwards. Simply grab the handle-tow lift and ride in your tube all the way up to the top then choose from the six chutes for the next ride. Or test your skills on their snowboarding freestyle terrain park. Then share an exciting ride in two person carts on the Mountain Coaster. The cart climbs uphill through the forest, and then powered by gravity, races downhill for 6 minutes through sharp banks, rolling drops and 360 degree turns.
Dining Options While Skiing Gunstock
After hitting the slopes for a few hours, Gunstock has five great dining options on site so you can maximize your time on the trails.
Panorama Pub – Ride the Panorama Lift to the pub with its mountain top views. Warm up by the fire with a hot drink, or fuel up for a few more runs with soup or sandwiches. Or maybe relax with a beer or a glass of wine at the end of your day.

Cobble Mountain Food Court – Grab breakfast before starting your day in this cafe in the Main Lodge, or recharge with the lunch and dinner options. The quick service will get you back out on the slopes in a flash.

Powder Keg Restaurant – Also located in the Main Lodge, top off your day of skiing with some fine dining and drinks.  Regulars can join the Mug Club where members get a collectable personal mug and discounts on beer and food.

Pistol Pub – This fun pub is on the balcony level of the Main Lodge. Meet up with friends here for a drink and hearty pub fare.

Stockade Lodge – Located below the Ramrod Quad Lift, the lodge has an array of fast food option such as pizza, hot dogs and custom made subs. Enjoy the great views while you warm up.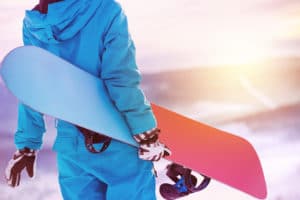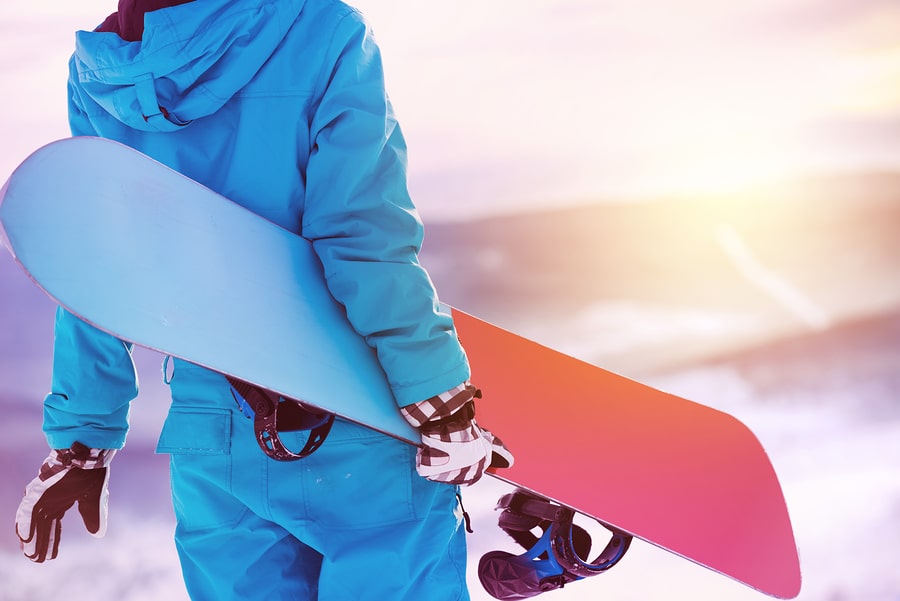 After a day of skiing, snowboarding or tubing, relax at our serene lakefront location. Curl up with a drink in front of the fire and enjoy our quiet retreat. A perfect night's sleep in our comfortable guest rooms, followed by a hearty breakfast, will have you ready to hit the slopes again. Our Ski Promotion runs from December 3, 2017 until February 2, 2018. Check our availability and plan your snowy vacation today.