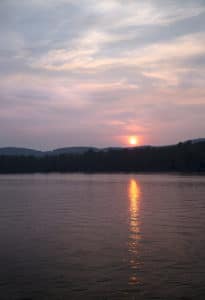 Relax and take in the natural beauty of the Lakes Region of New Hampshire with one of the many tour options. There are guided tours for every interest and adventure level. For example, choose a family friendly train ride along a sparkling river, a dance party while you cruise a shimmering lake, or experience a golden sunset aloft in a seaplane. Then return to our serene lakefront Bed and Breakfast for a restful night, located on the peaceful shores of Lake Winnisquam, and still close to all the touring choices. Book your vacation with us and make some memories.
Four Terrific Tours in the Lakes Region
It's no surprise that boat tours are plentiful in the Lakes Region of New Hampshire. We highly recommend Experience Squam Boat Tours. They provide a customized experience with knowledgeable staff that guide you around the beautiful sites on Squam Lake. Rent a boat for an afternoon, evening or the whole day. All tours are private and can include up to 10 passengers. Their excursions suit many interests including, fishing, swimming or observing wildlife. Perhaps a tour of the historic sites, or maybe a romantic moonlight cruise is your perfect outing. Bring along a picnic lunch or dinner, and enjoy all the beauty of Squam Lake.
Of course New Hampshire's largest lake, Lake Winnipesaukee, has much to offer with its charming towns, wooded shoreline, and waters dotted with over 240 islands.  The M/S Mount Washington has many touring options. In addition to daily scenic trips, that stop at five different port towns, they also have dinner cruises. These romantic sunset tours include a generous buffet and themed dance parties. Come out for an Elvis tribute night, a totally wild 80's Wave party, or a fun family night. Alternatively, start your week with a Sunday Champagne Brunch cruise and toast the lovely views.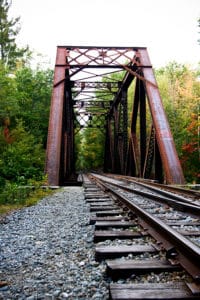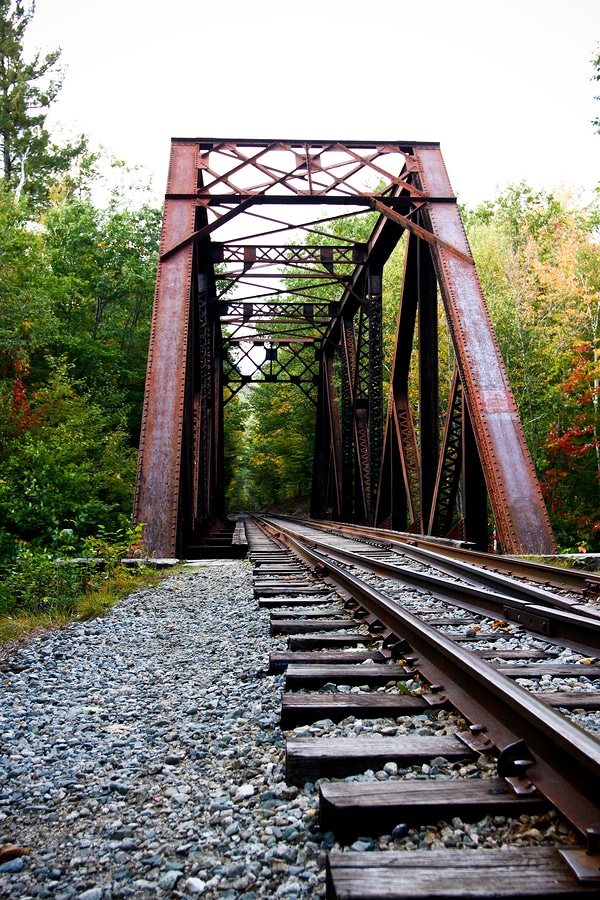 The Hobo and Winnipesaukee Scenic Railroads offer nostalgic train rides. Combine a train and boat tour with the all day Rail and Sail trip on the Winnipesaukee Railroad. Or you can just enjoy a scenic train ride that hugs the shoreline of Lake Winnipesaukee. During the journey take in unobstructed views of the lake with Belknap Mountain rising behind it. The Hobo Railroad is fun for kids and includes family activities, a picnic, and a playground stop. It's a little over an hour ride along the winding Pemigewasset River. Enjoy the nature views, and wave to swimmers and tubers as the train chugs over the quaint Swimming Hole Bridge.
Experience the Lakes Region in a completely new perspective, from high above the ground. Lakes Region Seaplane Services offers 30 minutes tours and each can include three to five passengers. Their Lake Winnipesaukee Seaplane tour takes off in Paugus Bay. Then bask in the stunning views of the White and Ossipee Mountains, and on clear days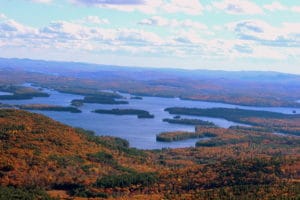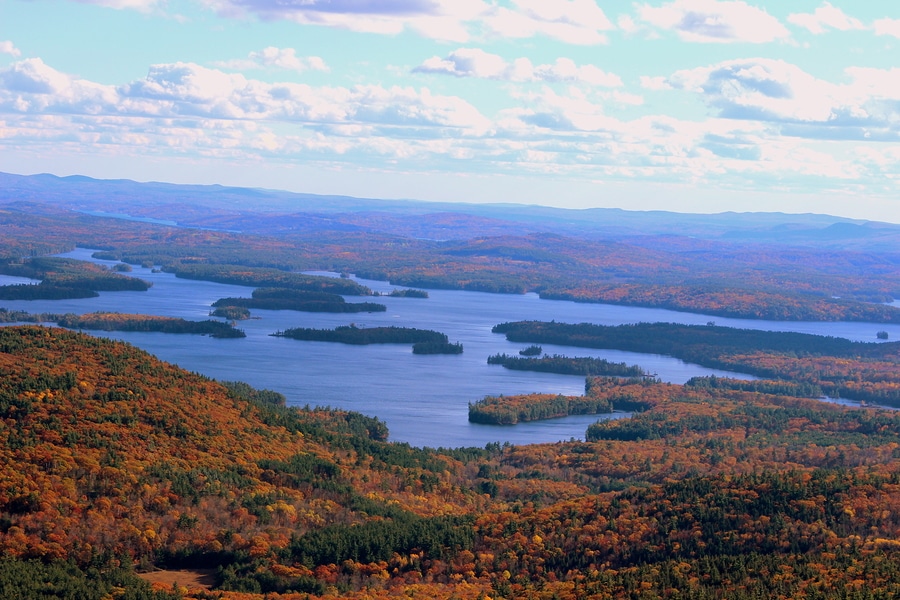 Mount Washington. During the Squam Lake trip you will be treated to views of Squam and Rattlesnake Mountains in addition to the beautiful lake itself. But their breathtaking sunset flights are the most magnificent. Imagine all the glittering lakes and stunning mountains awash in brilliant oranges and golden light.
Plan your vacation in the lovely Lakes Region and make our lakefront Bed and Breakfast your home. Book your room with us and let us pamper you after all your adventures. We would love to have you visit!