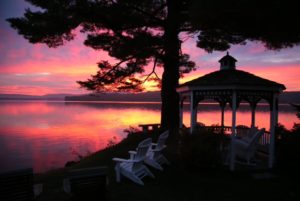 When you think of New Hampshire's Lakes Region, what do you see?  For many, what comes to mind are towering, rugged mountains, sparkling lakes, and Mother Nature at her finest.  The Lakes Region, as its name suggests, is made up of a beautiful network of lakes:  Lake Winnipesauke, the largest and perhaps most well-known, followed by Newfound Lake, Ossipee Lake, Squam Lake, Lake Sunapee, and Lake Winnisquam.  Our Bed and Breakfast, the only lakefront Bed and Breakfast in the area, is situated on the quieter and more picturesque Lake Winnisquam. We offer the perfect retreat for those looking to enjoy the peaceful qualities of the area.  While here, you can enjoy boating, hiking, and relaxing on these picturesque waters.  Book your summer vacation with us today.
Boating in the Lakes Region
One of our favorite ways to enjoy the summer in the Lakes Region is to get out on the water.  Whichever lake you choose to enjoy, you'll find that they are at the perfect temperature for swimming, waterskiing, boating, and for plunging into after a long hike. Kayaks, canoes, paddleboards and paddleboats are a quiet and peaceful way to get out on the water, and offer outdoor enthusiasts and water lovers the chance to get up close and personal with nature.  Lake Winnisquam, the 4th largest lake in New Hampshire, is perfect for fishing and boating, and is quieter than its larger partner, Lake Winnipesaukee.  All variety of boats, from kayaks to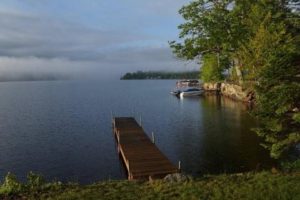 speedboats, can be rented from Winnisquam Marina, many of which don't require a state boating certificate.  There's also a sandbar in Lake Winnisquam.  It's an excellent place to pull up and anchor the boat and play in the water.
Our neighbor, Lake Winnipesaukee, has long been the more popular summer destination. As such, it's a fun place for some summer boating, but is also much more crowded. Surrounded by 3 mountain ranges, Lake Winnipesaukee is truly a beautiful place to see from the water.  There are a number of charming communities around the lake to visit, including Weirs Beach, Meredith, Wolfeboro, Center Harbor, Moultonborough, Tuftonboro, Alton, Gilford and Laconia.  Each town is accessible from public docks, making exploring these charming lakeside communities an easy part of your day.  There are a variety of public boat launches and beaches to enjoy on the lake as well.  Like Lake Winnisquam, there are a variety of places to rent a boat and make the most out of your summer vacation in the Lakes Region.  If you'd rather let someone else do all the work, there are also some incredible cruises and tours of Lake Winnipesaukee as well.
However it is you want to enjoy the lakes this summer, book your room at our Lakefront Bed and Breakfast before it's too late. We look forward to seeing you.