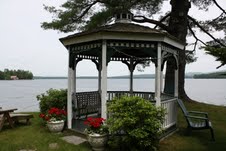 Did you know that Lake Winnisquam is one of the top fishing destinations in New Hampshire? The lake is home to many different species, most of which can be caught right in front of the Lake House! Here's a primer on fishing Winnisquam in the summertime.
Smallmouth & Largemouth Bass
The glacial lakes in New Hampshire's Lakes Region are known for their clear waters and rocky shorelines, which is an excellent habitat for smallmouth bass. Largemouth bass will tend to frequent areas with a sandy/mud bottom and some weed cover, which Lake Winnisquam has, as well.
Bass are ambush hunters and like "structure" – the shady side of boulders, docks or natural cover from which they can surprise prey. Casting spoons like Daredevils or swimming baits that imitate baitfish, like Rapala lures, are effective. Drifting bait to the bottom works best. My favorite: a rubber worm hooked in the middle, known as a "wacky" rig. Cast it out and let it drift down, carefully watching your line for movement. Most likely, the rig will be grabbed as it drops. If it goes all the way to the bottom, you'll see your line suddenly droop. Lift your rod, reel in a bit and give the lure a couple twitches. Let it settle, and repeat. If you haven't gotten a grab by then, reel in and cast to another spot. For kids, best method is to bait a hook with a nightcrawler – just be sure to remove all the hardware from the line. In Winnisquam's clear water, bass can be spooked by the sight of hardware. Best time to fish is in the evening as the sun sets. That's when bass leave their ambush spots to prowl the shallows in search of prey. The bite often continues right into the night.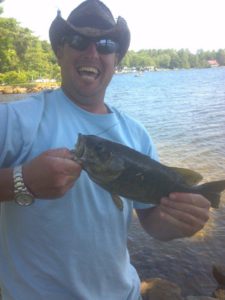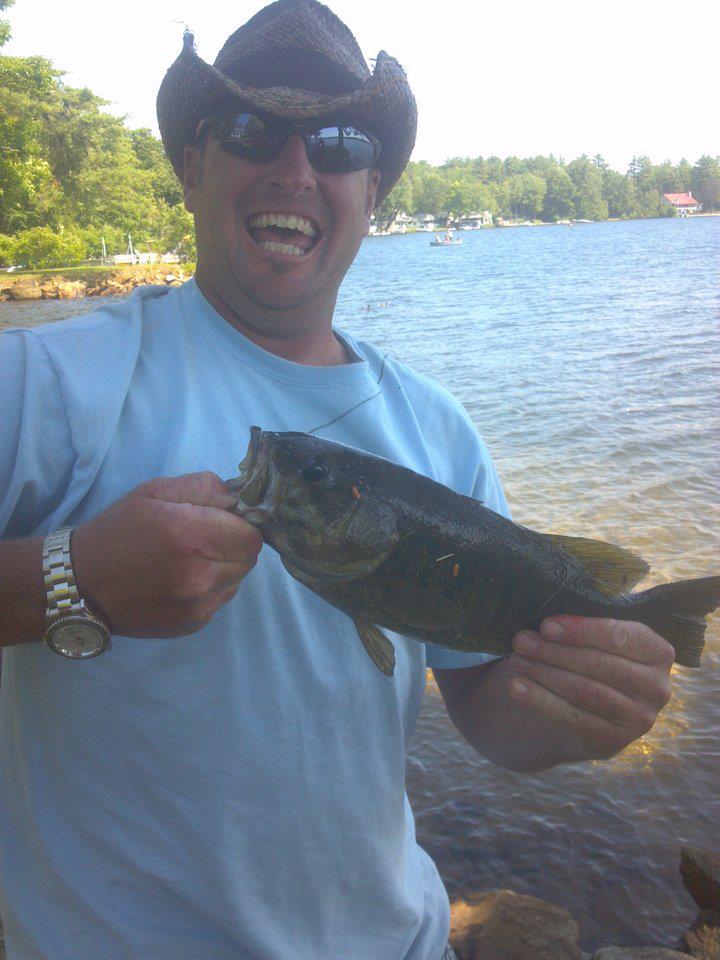 Trout and Salmon
Winnisquam is a designated Trout and Salmon lake by the state. These extraordinary fish are not typically accessible from shore. By August, the "thermocline" is well established in the lake. This is when warm water forms a distinct layer over colder, heavier layers of water. In the summer, salmon and lake trout (or "togue" as they are called in Maine) are typically found 20'-40' down where the water temperature is better suited for them. The best way to target them is to troll from a boat where you can access this deeper water and cover a fair amount of area at the same time. Try trolling live smelt (best), or small spoons and streamers. Gear and bait for this can be found at local shops such as Winnisquam Market & Deli on Rte 3 close to the bridge. There will be more activity and the fish will often be feeding closer to the surface at first and last light.
Rainbow trout are also stocked in the lake and there are some brook trout, too. To fish these from shore, try (gently) fishing a live smelt or shiner under a bobber at sunrise. Leave several feet under the bobber so the bait can swim freely.  Your efforts may also be rewarded with a cruising salmon, smallmouth or white perch!
White and Yellow Perch
These excellent panfish cruise the lake in schools. Yellow perch frequent the shoreline, while white perch tend to suspend over deep water. If you see groups of fish on the surface, particularly in the calm of morning, chances are they're white perch – Winnisquam has some huge ones! Small shiny spoons cast to the outside of schooling white perch will attract bites. A worm and bobber setup works best for yellow perch and also works for white perch, just keep in mind this will attract other shoreline residents, like sunfish. That's fine if you're looking to keep kids busy!
Other Winnisquam fish species
Black crappie can be found in Winnisquam, typically near cover. They can be fished like yellow perch and are supreme table fare. Cusk and horned pout are bottom dwellers. Not likely you'll catch cusk in the summer, but a worm fished close to the bottom may yield horned pout (catfish), just be careful of the dorsal and pectoral spines which can inflict a painful sting. Horned pout are fantastic eating.
Pickerel can also be caught along the shoreline and there are stories (rarely) of northern pike being caught in Winnisquam, too. Both are toothy predators and will strike nearly anything with abandon. Pike were illegally introduced. Should you catch one, keep it and contact NH Fish & Game so they have data on where it was caught. Pickerel and pike are bony, but excellent eating with white, flaky flesh.
Pick up a NH fishing license
Kids under 16 do not require a fishing license in New Hampshire, but must follow fishing regulations (link below). New Hampshire residents can buy a year or one-day fishing license. Out-state-residents have several options and can purchase licenses good for either  1, 3 or 7 days or a license good for the year. Licenses can be purchased online through NH Fish & Game or through a local licensing agent such as Storeys Sport Shop on Winnisquam Ave in Laconia.
Try a licensed NH Guide
If you're looking for a real fishing adventure, fish with a guide. Licensed guides in New Hampshire know the best methods for finding fish at any given time of year and they know the waters well. Whether you're looking to battle hard-fighting smallmouth bass or have a leaping silver salmon at the end of your line, you're sure to have a wonderful time experiencing Winnisquam with a guide! Check the links below for more information. A personal recommendation: if you want to have an exciting day on the lake fishing for smallmouth bass, Mark Beauchesne of Fish NH Guide Service is one of the state's best guides.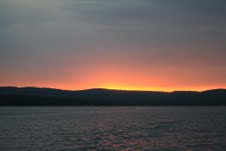 There you go. Summer fishing is great on Winnisquam. Grab a rod and begin your fishing adventure right here at the Lake House on Ferry Point!
Your Winnisquam "Tackle Box"
Enjoy Summer Fishing on Lake Winnisquam!