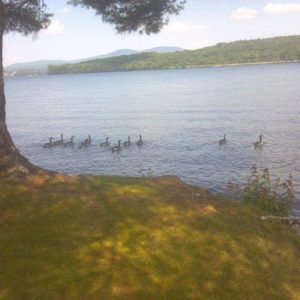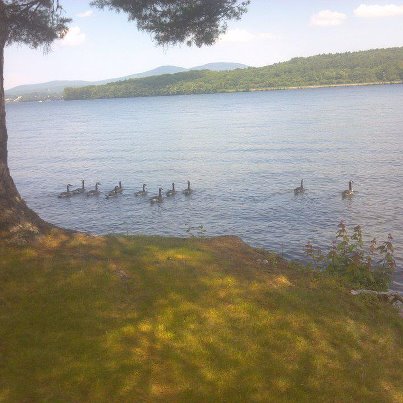 Summer is here and it is HOT!  The good news is that the heat wave is over as of tonight and then back to the high 70s and low 80s that we all enjoy.  It has been a while since we have seen the turkeys transversing our back yard.  In fact, having between 25 and 30 turkeys visiting us each morning all through the winter, they have taken to other locales for the Spring and Summer months.  So, imagine our surprise today when we had 35 Canadian Geese come to visit us on the point.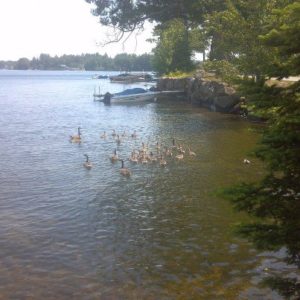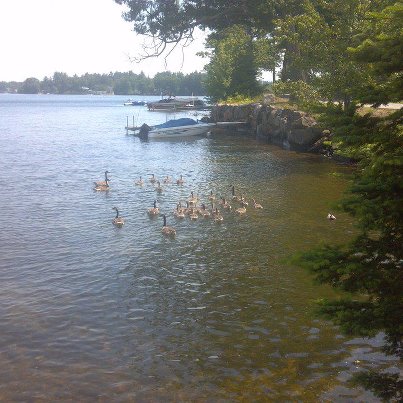 When I walked out to take these pictures, the geese went two different directions, so I had to get them in two different shots!
The lake temperature has climbed up into the 70s and the kayaks, peddle boat, and row boat are ready for guests to use!  Of course, for the more spirited among us, there are many power boats that are available for rent just down the road at Winnisquam Marine.  So come on over and take a break from the everyday grind.  Summer at the Lake House on Lake Winnisquam is the perfect getaway.