The Lake House at Ferry Point is a beautiful lakeside Bed and Breakfast, located on charming Lake Winnisquam. Lake Winnipesaukee, our nearby and much larger neighbor certainly has a bigger claim to fame. However, we most certainly would argue that Lake Winnesquam is the best place to be in New Hampshire's Lakes Region this summer.  Why?  Well, for that, you must read further.  But trust us when we say that the lake activities are far superior on the smaller Lake Winnisquam.  We also own the distinction of being the only lakeside Bed and Breakfast in the entirety of New Hampshire's Lakes Region.  Book your stay with us this summer, and see for yourself how special this lake truly is.
Lake Winnisquam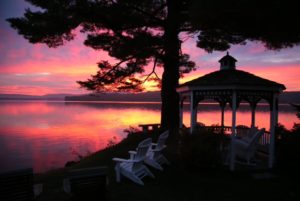 So to answer the question "Why Lake Winnesquam?", we must first point out its size relative to it's larger companion, Lake Winnipesaukee.  Oftentimes, we seem to think that bigger is better when it comes to lakes. In fact, we find the opposite to be true. Most of the tourists visiting New Hampshire's Lakes Region are drawn to the size and abundant opportunities found on Lake Winnipesaukee. That leaves our charming Lake Winnisquam much more quiet; perfect for the relaxing escape that many visitors to the Lakes Region are looking for.
Water Sports
Here, you will enjoy idyllic views of the glistening lake water, with the looming guardian mountains in the distance.  Lake Winnisquam's clear and pristine water is ideal for nature lovers, but also perfect for those seeking a little action out on the water without all the traffic and boat wakes found on the larger lakes. Many of the hiking or biking trails in the area offer breathtaking views back over the lake, and a dip into the cool, refreshing waters of the lake is the perfect compliment to a hot summer day.  No matter what it is, one day on these restful, quiet waters, and you'll quickly see why it's better here.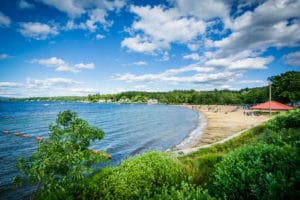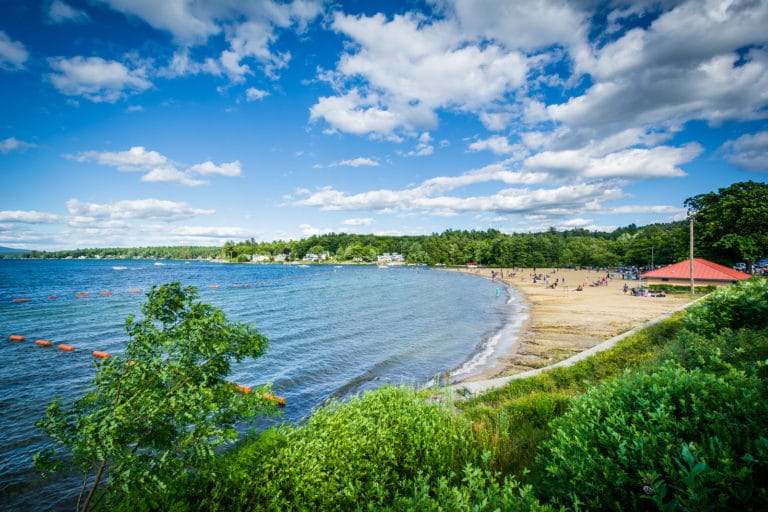 The Lakes Region is famous for its water sports during the summer months. From kayaking, canoeing, and Stand-Up Paddle boarding (SUPing), to tubing, waterskiing, and fishing, Lake Winnisquam has it all. Winnisquam Marine offers rentals of both motorized and non-motorized boats.  Once on the lake, feel free to explore the 5.4 mile long lake and 28 miles of shoreline.  Along the way, you'll find the charming towns of Sanbornton, Tilton, Laconia, Meredith, and Belmont, in addition to five islands in the lake itself.  The Winnesquam Sandbar is also a fun and popular place to stop for a rest along the lake.
There's so much to explore, you won't be able to see it all in one trip.  Let us show you why Lake Winnisquam is the better place to be this summer.  Book your room at our New Hampshire Bed and Breakfast today.