When the sun starts to sink a little lower and the days are shortening, the annual pilgrimage of  leaf "peepers" in search of the best Fall color moves into full swing across New Hampshire.  When thinking about the best places to enjoy the autumn colors, everyone knows that New Hampshire is one of the best in the country.  But did you know that one of the longest lasting color displays occurs in New Hampshire's Lakes Region?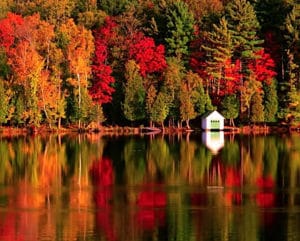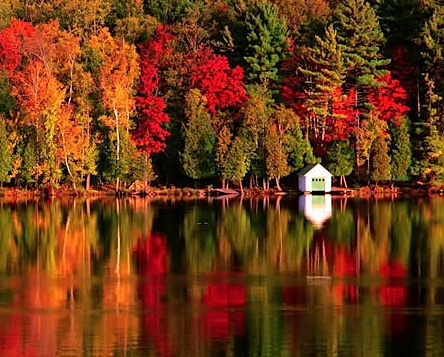 Each year from late September through late October people from all over the world visit the Lakes Region for nature's final celebration before buttoning up for the impending snow season.  What gives the Lakes Region its lingering foliage season is its protection from the weather that knocks leaves from their branches prematurely.  The region, which, along with our favorite Lake Winnisquam, includes Kezar Lake, Pleasant Lake, Highland Lake, Lake Sunapee, Lake Ossipee, Squam Lake, Mirror Lake, Newfound Lake and the big lake — Lake Winnipesaukee — is somewhat protected from the punishing coastal winds.  That, along with its relatively low elevation, gives the best chance for a long leaf season.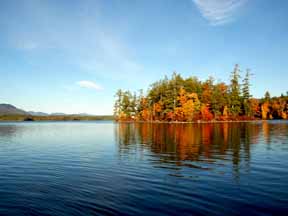 The best views of the colorful wonderland is from the middle of  any of the lakes, either by kayak or motorized means.  The red color of the maple trees along with the vibrant yellows and oranges of birch and oak trees intermixed with the greens of the white pines make a display that reflects in the lake water, and is unlike anywhere else.  If you are not up for the paddle, a private charter boat ride on Squam Lake with Cindy O'Leary at Experience Squam is always a guest favorite.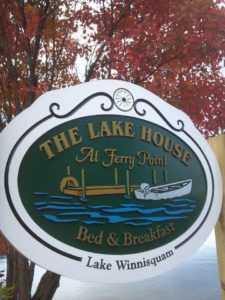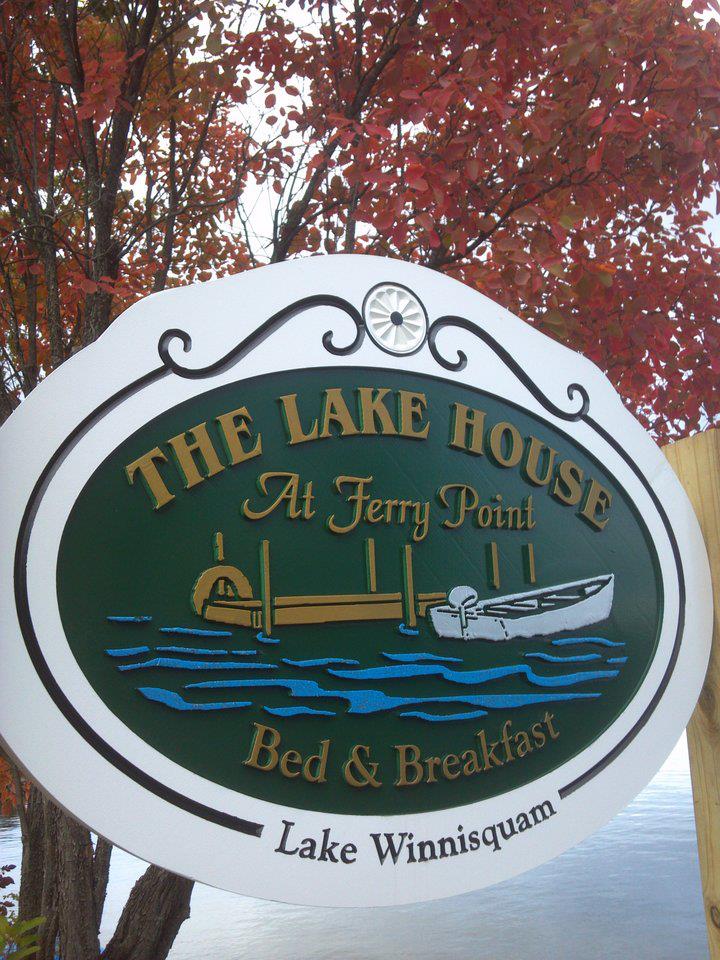 Truly awe-inspiring views of the colors can be found by hiking any one of hundreds of trails in the Lakes Region.  From Mt. Major, to the Winnipesaukee River Trail, there are hiking options for all skill and fitness levels.  Even walking the back roads close to the Lake House can give you impressively colorful scenes of New England
If boating and hiking feels like too much exertion for a good leaf peeping, tour the lakes region from a fall foliage train. The Winnipesaukee Scenic Railroad offers train trips through late October , and you can choose from several tours, from a quick, 80-minute trip alongside the pemigewasset River to a four-hour tour up Ashland Hill that includes a lunch stop.