Staying at a Bed & Breakfast is a lovely alternative to traditional hotel stays. From amenities to cost to location, B&Bs offer many benefits and attractions that big hotel chains cannot.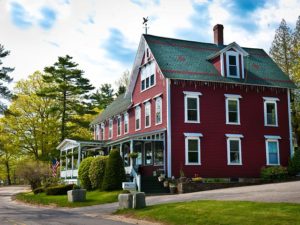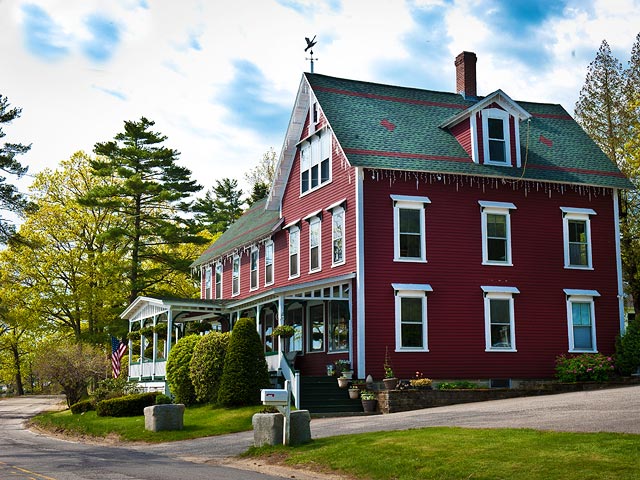 Are you planning a weekend getaway and tired of the same old thing? Before you start clicking on the rates of popular hotel chains, try booking a bed and breakfast instead. You can stay in a beautiful room, at the home of someone who knows the area best and have a truly distinct experience.
Many B&B's like The Lake House at Ferry Point are situated in historic homes with unique decor, period furnishings, marvelous architecture and beautiful gardens. Booking a bed and breakfast can be a unique travel experience, adding a level of enhancement to any stay.
Top Ten Reasons to Choose a B&B over a Standard Hotel
Cost savings. Many B&Bs are more affordable than traditional hotels and the rooms are unique and often far superior.
Your homemade breakfast is included in the price of your stay and is made with farm fresh ingredients. Imagine waking up each morning to the smell of homemade muffins, French toast or frittatas — all made from scratch. B&B owners offer creative breakfasts that often feature locally sourced ingredients and are without equal compared to any hotel continental breakfast. At The Lake House, John's Quiche Lorraine or Sautéed Strawberries are sure to be a favorite.
B&Bs are more romantic. There is no denying it… spending the night in a bed and breakfast with your partner is more romantic than your average hotel room. B&B rooms are created with romance in mind and many B&Bs cater to this by offering romantic packages and extra amenities. Just ask!
You will get more intimate and individualized service. When you stay at a bed and breakfast like The Lake House, you are dealing with the person who owns the business and has a vested interest in making your experience one to remember. They are often the receptionist, the chef, the concierge, the cleaning service and the bell hop all rolled into one. Owners know the local flair like no one else and will make sure all your expectations are met.
The amenities are better and come without additional fees. Many B&Bs offer complimentary 'extras' that traditional hotels do not. Here at The Lake House, we have kayaks, a small beach and many activities and games that are sure to keep you busy!
You may find a hidden gem. Unlike hotels, B&Bs are often found off the beaten path. This provides you with a great opportunity to see less traveled parts of the community that you would otherwise miss. Did you know we are the only lakefront bed and breakfast in New Hampshire's Lakes Region?
You want to do WHAT? There's a B&B for that. We have all seen the commercials for 'there's an app for that', and B&Bs are no different. Whether you want to have private fly fishing lessons, go skiing in the mountains, kayak for the first time, or hang out with like-minded individuals, there is a B&B for that!
You may experience unexpected luxuries. Each B&B is as unique as the individual owner, offering a truly different experience. Our rooms are stocked with Tarocco bath and beauty products, the softest sheets around and you can nibble on homemade brownies or cookies at any time of day!
B&Bs are a great for staycations! Sometimes you just need a night away from the daily grind of life. If you do not have the budget or time to travel, a local B&B is a great alternative. You get a romantic evening away, individualized attention, maybe a little pampering and hopefully insight into your local community that is new to you.
You are supporting a small business. When you stay at a bed and breakfast, you are supporting a small business owner who spends their days and nights providing service and luxuries to their customers. The best reward for their blood, sweat and tears is when you select their property for your stay.