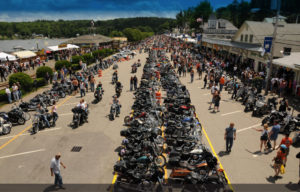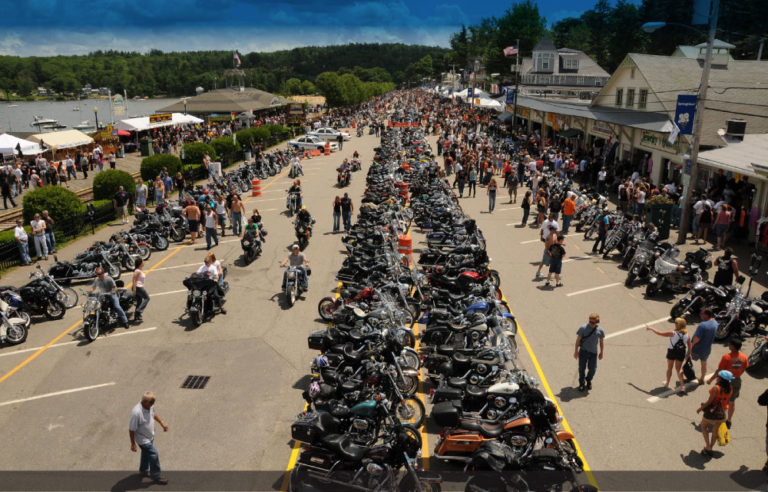 Every year the sound of thunder is all around the Lakes Region… Rolling Thunder that is!
Laconia Motorcycle Week is Just Around the Corner, and we at the Lake House at Ferry Point are looking forward to greeting our returning guests and new guests alike.
This year marks the 89th Anniversary of Laconia Motorcycle Week and you can expect all of your favorite events and we are told that you will also find some new ones thrown into the mix!  We are only 10.5 miles from Weirs Beach which serves as the heart of the rally.  Motorcycle week is held annually in June. Scheduled events include races, shows and a motorcycle hill climbingcompetition.